"Can a broken heart find a new love?"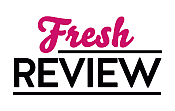 Reviewed by Audrey Lawrence
Posted January 6, 2022

Catastrophes are never convenient, especially for those that survive.
For the beautiful Lady Catherine Greatheart, her bright future died as quickly as Avery, Duke of Welsey, in the unexpected fire that killed him along with a number of his closest friends and peers. In addition to the huge hole left in her heart, her social standing in London's ton is now very uncertain, especially with the ailing of her beloved grandmother, her only living relative. What is to become of her if her grandmother dies?
Meanwhile, the heavy mantle of being the Duke of Wesley now weighs heavily on Quinton Errington, Avery's younger brother. Quin, to his close friends, has been very happy teaching politics and economics at Cambridge. He relishes intellectual debates and enjoys his students. The college lifestyle suits him well indeed. He has tried to keep a little of his former life but soon realizes the work of managing a large Dukedom takes all his attention and time. Avery has managed it so well, especially after a lifetime of preparation; yet, now this work falls heavily on him and he misses his brother so.
FORTUNE FAVORS THE DUKE is the first book in Kristin Vayden's Cambridge Brotherhood series about the lives of Quinton's peers and best friends from his Cambridge student days, each now facing the loss of their older brothers who were celebrating together the upcoming wedding of Avery and Catherine.
Catherine is a lively and spirited woman who knows how to manage her own investments and holdings. She is rich, but in alignment with England's laws, cannot manage her own holdings. Now, united in their mutual grief, Catherine and Avery begin to re-discover each other in new ways. Yet, how can she possibly have a relationship with Quin? Would London gossip claim that she is far more interested in being a Duchess than in caring for the man?
FORTUNE FAVORS THE DUKE reads almost like a double looped roller coaster as it almost seems like it is two novellas in one. The first part of the story is touching and poignant as the two friends get reacquainted with each other due to their changed relationship with the first loop building up to a "do they or don't they," then, just when things seem to settle, the second loop builds the suspense way up as a newcomer arrives on the scene. What can Catherine do?
With its emphasis on dealing with their respective grief over Avery and budding feelings for each other, the romance is more chaste than other romance books by Vayden. Given that, if you relish historical romances or are already a committed Kristin Vayden fan, there is much to delight in this fast, charming story of loss and love with twisting turns of fortune, strong-willed characters, and quick-thinking dialogues.
Personally, I can't wait to read the next romance in this intriguing Cambridge Brotherhood series as I enjoyed their style as secondary characters in FORTUNE FAVORS THE DUKE! I am sure you will enjoy them, too!
SUMMARY
The new Duke has a proper scandal brewing.
Quinton Errington is perfectly happy teaching at Cambridge, with his elder brother carrying the duties of being the Duke of Wesley. But when a trip to celebrate Wesley's last week of bachelorhood ends in tragedy, Quinton, who becomes the Duke, would give anything to have his brother back.
Wesley's would-be bride, Catherine Greatheart, is left heartbroken and alone. Her grandmother has fallen ill, and Catherine has nowhere left to turn but to the family she was so close to being part of. The new Duke is kind, and she could use a friend.
Between learning how to be the head of his family, mourning his brother, and trying not to fall in love with his late-brother's fiancée, Quinton will need some help—and it's a good thing he's not alone.
"Flawless storytelling! Vayden is a new Regency powerhouse."—Rachel Van Dyken, #1 New York Times bestselling author
---
What do you think about this review?
Comments
No comments posted.

Registered users may leave comments.
Log in or register now!