"Who will win the day in this witty historical romance?"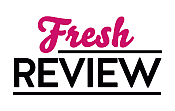 Reviewed by Audrey Lawrence
Posted December 23, 2021

Many handsome gentlemen in Regency times are forgiven for their expensive ways and related debts as they are fun and fashionable; yet, there comes a day when family and friends no longer appreciate the freeloaders and they are on their own. Philip Thane, with his charming ways and good looks, has managed a good run, but doors were closing to him, invitations stopped coming and his family is disenchanted.
Looking for handout, Philip leaves the excitement of London for the distant countryside of Somerset where a distant, but very rich aunt, Mrs. Henrietta Penhallow resides on her vast estate. She may be elderly, yet, is still very canny and offer a possibility to him - a commission to do a speech on Plough Day in the small village of Whittlesey in rural Peterborough County.
Borrowing his aunt's large black barouche, he notes a young woman beside a broken carriage on the way and offers assistance, but the lovely and stranded Miss Margaret Allen knows just the right way to remove the cat's got the canary look from his eyes.
Just suspend disbelief and relax and laugh at the "GROUNDHOG DAY" antics of this very amusing Regency romance set in rural England in 1819. Cleverly crafted by best-selling author Lisa Berne, THE REDEMPTION OF PHILIP THANE is the sixth historical romance in her latest The Penhallow Dynasty Series.
Whether read as a continuation of this wonderful series or a standalone novel, THE REDEMPTION OF PHILIP THANE is a delightful and unlikely romance between two very smart, intriguing, and likeable characters each determined to have their own way.
Berne is a very engaging writer with a bit of a tongue-in-cheek style that I relish. While some may find the repeating events a bit tedious, I fully appreciate how Berne develops the plot, realistically describes the scenes and characters in the time period, and just kept me turning the pages late into the night as I had to find out what happens next.
From Philip's first meeting with Margaret, Berne delivers rapier-sharp word dueling between the self-centered Duke and the intellectual and lively Margaret intent on finding out more about rural traditions and customs. Margaret is smart as a whip and is always ready with a biting quip. As a very capable and literary heroine, she is a terrific counterpoint to the self-indulgent and lazy Philip.
As Margaret and Philip have their daily talks, she begins to understand him. But, can Philip learn in time what he needs to know to be a true gentleman enough to satisfy his great aunt's spies? To find out. get your copy of THE REDEMPTION OF PHILIP THANE and see what happens in this fascinating addition to the Penhallow Dynasty series!
SUMMARY
How many times can a rake get it wrong . . . before he becomes Mr. Right?
Philip Thane—rogue, rake and scoundrel extraordinaire—hadn't wanted to visit some dumpy provincial town to give a speech, but he'd struck a devil's bargain with old Henrietta Penhallow, the imperious family matriarch. Nor did he expect that once he got there, he'd somehow be living the same day over and over again. It's strange! It's terrible!
On the other hand, it is giving him time to cozy up to the delectable, brainy Margaret Allen, in town to research the book she's writing. Philip is sure she'll fall starry-eyed into his arms, just as women always do.
But to his amazement Miss Allen stands firm against his wiles, day after day. How can she resist his seductive charm? Why won't she change her mind? What must he do to win her heart?
Maybe—just maybe—it isn't Margaret who needs to change, but rather a certain rogue, in love for the first time in his life, who will . . .
---
What do you think about this review?
Comments
No comments posted.

Registered users may leave comments.
Log in or register now!