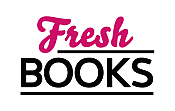 Kick off a new year with great reads!
"Return to fourteenth century York with this crime story"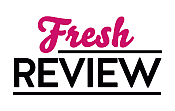 Reviewed by Clare O'Beara
Posted December 21, 2021

Time to revisit the medieval city of York, a walled city with jealousies within and pestilence spreading without. The people are afraid that rumours of plague will prove true, and we see the various methods they use to protect themselves and their homes, such as burning juniper to counteract supposed foul air. THE RIVERWOMAN'S DRAGON by Candace Robb takes place in May 1375.
Owen Archer is the captain of the City Watch, and the one-eyed retired archer has been away visiting London. When he returns trouble awaits. Magda Digby, the herbalist and wise woman, has been relied on for healing herbs by many. But a new man claiming skill in the art of physicking has set up in York, and he is claiming that Magda is a pagan unfit to be a healer. When the grandmother, who lives outside the city where she can grow herbs, finds a body on the riverbank who may or may not have drowned, people are quick to accuse her of doing harm. Magda is also visited by long-lost relatives in need of her skills, but travellers only add to suspicion in times of contagion.
Owen knows something about healing compounds because his wife Lucie is the town apothecary. But he's kept busy with house fires, as people burn bedding (which probably did help by killing fleas) and inquiring about domestic squabbles and other issues, complicating his search for a possible killer.
I enjoyed this story because the previous tale in the Owen Archer mysteries dealt with archbishops, royal representatives, spies, and the inevitable politics of wealth and status. With this thirteenth installment, Candace Robb revisits a plain folks story, of town dwellers and their hardships at this period. Magda is a character who has been appearing regularly since the first book, THE APOTHECARY ROSE. I think it's high time she had her own story. At the end a note explains that during her researches, the author met several instances of men who read from many sources yet accused the often illiterate wise women of studying dark arts.
THE RIVERWOMAN'S DRAGON is a welcome installment in this much-loved and complex series, which would make a good gift for a historical mystery fan, whether or not they have read any earlier books. This is as atmospheric as they get.
SUMMARY
When the wise woman Magda Digby is suspected of murder, Owen Archer sets out to prove her innocence in this intricately plotted medieval mystery.

May, 1375. Owen Archer returns from London to find York in chaos. While the citizens are living in terror of the pestilence which is spreading throughout the land, a new physician has arrived, whipping up fear and suspicion against traditional healers and midwives. With the backing of the new archbishop, he is especially hostile towards Magda Digby, the wise woman who has helped and healed the people of York for many years. At the same time, Magda is uneasy about the arrival of two long-lost kinsfolk. Though they say they are seeking her help, she senses a hidden agenda.

Magda's troubles deepen when she discovers a body in the river near her home – and finds herself under suspicion of murder. Days later, fire rips through a warehouse in the city. Amongst the charred debris lies the body of a man – not burned, but stabbed in the back. Could there be a connection to the corpse in the river?

Determined to prove Magda's innocence, Owen sets out to find answers – but the more he uncovers, the deeper the mystery becomes . .
---
What do you think about this review?
Comments
No comments posted.

Registered users may leave comments.
Log in or register now!