"Entertaining from start to finish"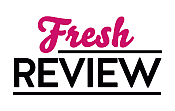 Reviewed by Sandra Wurman
Posted December 20, 2021

Fans of Julia Justiss know what to expect in her period pieces. Strong, intelligent, vibrant women who refuse to fit into the dusty old mold of high society and titles. These women are usually matched with a gentleman who has his eyes on more than just assuming the title of his birth. Equally frustrating to be judged by a title than by accomplishments. In this case, both Marcella Cranmore and Viscount Crispin D'Aubignon prove to be very much alike. Neither in a hurry to follow their families desires for their futures which of course is settling down and having a family of their own. They are both still spreading their wings going after rather lofty goals. For Marcella, it's gaining respect and recognition for her ability with numbers, engineering and business. She has been allowed to hone these talents thanks to an understanding father. Her mother has indulged Marcella but kept her maternal eye on her only daughter's future. A future that seems to require marriage to a suitable gentleman. Marcella has never fit into that world and is now expected to at least give it a try.
As if fated both Marcella and Crispin enter into agreements with their respective families to partake in the coming season. Marcella wants to follow her grandfather's wishes that she help him fulfill a promise. Because of their shared deep affection, she is assured that she is not required to necessarily make a match, just be amenable to attend the balls. Strangely enough, Crispin is also cajoled into attending these same balls. His tyrannical father is demanding it. It appears Crispin's family land and farming business is in dire straits. His father needs an infusion of cash, so his son needs to make a suitable match. Because of Crispin's affection for his mother and sister, he will dutifully attend these parties. But he is determined to figure out an answer to the financial woes of his father and avoid any sort of marriage.
Julia Justiss has us sitting on the edge of our seats and if I must admit, laughing as we realize that this is going to be quite an entertaining gambit. Of course, there is a foil or rather an odious character--it wouldn't be a historical novel without one. Julia Justiss deftly designs just such a gentleman whose intent is less honorable than Crispin and sees Crispin as his prime competitor for Marcella. But as a team, Marcella and Crispin are marvelous and with the help of Julia Justiss and her creative pen this team could well be two new favorites.
THE RAILWAY COUNTESS is book two in Julia Justiss' Heirs in Waiting series, a delightful addition to the historical stories penned by this prolific and entertaining author. These stories do not need to be read in order, but it would be a shame to miss one. Once again through creative dialog and situations, Julia Justiss chalks up another wonderful historical romance tale.
SUMMARY
She didn't want to marry
Least of all a Viscount!
Marcella Cranmore wants to avoid marriage and continue using her mathematical expertise to help her railway engineer father—but her mother insists on her having a season. At her first ball, Marcella's relieved to see someone she knows, railway investor Crispin D'Aubignon. Conversing with the viscount is safe, for she's as off-limits to him as he is to her…except that is only increasing the fascination!
---
What do you think about this review?
Comments
No comments posted.

Registered users may leave comments.
Log in or register now!