"Need to solve a murder at a dog show? Queenie the cat is on it, with help from her human sidekick."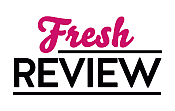 Reviewed by Rosie Bindra
Posted December 17, 2021

Mystery Cozy | Mystery Pet Lovers | Series
When Kari Stuart's best friend, Suz Holden, gets roped into taking on the coordinator role of the Tri-County Kennel Club Show, Suz bribes Kari into helping her by offering her a booth to help raise funds and awareness for Serenity Sanctuary, Kari's animal rescue. Things are hard enough for the two ladies as they try their best to please the unpleasable president of the kennel club, Olivia Weiner. They get much worse when a local breeder is found dead, killed with a pair of Suz's grooming scissors.
One murder that points towards Suz is bad enough but when another body turns up with suspicion falling on Suz again, Kari knows she has to solve the mystery before the sheriff puts Suz in her own cage. With help from her crew at Serenity Sanctuary and her cat Queenie, Kari sets out to catch the real killer and clear Suz's name, before any more bodies turn up.
Deborah Blake makes more than fur fly in DOGGONE DEADLY, the second book in the Catskills Pet Rescue Mystery series. The murders are just the tip of the iceberg in this furry mystery and you won't be able to put it down. The bumbling local cops are entertaining and I love that they're named Clark and Kent. The incorporation of the dog show is fun and it was great learning a bit about how things run behind the scenes for something like that. Queenie steals the spotlight whenever she's around. I can't get enough of the adorable cat. If you like animals and are a fan of cozy's, this is the perfect series. Things are progressing a bit more between Kari and Angus, the vet. I love how Blake is teasing along their relationship. I can't wait to see what kind of trouble Kari and Queenie get into on their next adventure.
SUMMARY
Kari Stuart is roped into helping out at a dog show--but soon finds she's bitten off more than she can chew when her best friend is framed for murder in this new Catskills Pet Rescue Mystery.


When the woman who is supposed to run the local dog show calls out sick, dog groomer Suz is asked to take over. But it's too much for her to handle by herself--especially with the president of the kennel club, Olivia Weiner, criticizing her at every turn--so she calls in her best friend, Kari Stuart, with the promise that Kari can set up a fund-raising and kitten-adoption station at the show.

A long and stressful day goes from bad to worse when a local breeder's body is found in the supply tent, with Suz's signature purple-handled shears embedded in her chest. Kari doesn't think for a second that her friend is capable of murder; the police aren't so sure. But trying to run a dog show and investigate a murder at the same time is like herding cats, and Kari will have to rely on the rest of the Serenity Sanctuary staff to keep things running smoothly while she--and her beloved and clever kitten, Queenie--sniff out the truth.
Excerpt
"Quick, hide me!" Suz said as she ran into the large white tent.
Kari Stuart looked up from where she was positioning a freestanding wall featuring pictures of animals currently up for adoption at the Serenity Sanctuary, almost dropping the display on her foot. Kari wasn't sure which amazed her more—that her best friend, who was six feet tall with spiky lavender hair, thought she could actually hide behind five-foot five, brown-haired Kari, or that there was something Suz would feel the need to hide from at all. They'd been friends since grade school and as far as Kari knew, Suz wasn't afraid of anything.
"Is there a demon chasing you?' Kari asked, shifting one side of the hinged board so the whole thing was more stable. They were on the park-like grounds of the two year state college in Perryville, not far from their home town of Lakeview, for the annual Tri-county Kennel Club Show. Suz was a member of the local kennel club, one of three clubs putting on the event, and she'd been roped into taking on the coordinator role when someone else backed out at the last minute. In turn, she'd persuaded (okay, bribed) Kari into helping, by giving her the chance to have a fundraising and awareness raising booth for the shelter.
"Worse," Suz said as she ducked behind one of the two long folding tables covered with white cloths. "You haven't seen me. You don't know where I am." A pile of adoption application forms on top of the table quivered, threatening to topple over into the volunteer sign-up sheet next to them.
The set-up was fairly simple, in part because it had been thrown together quickly, and in part because AKC rules said that no unregistered dogs could be allowed onto the show grounds. That meant that Kari had only been able to bring photos of the dogs they currently had up for adoption, along with two metal cages—now perched atop the table not lined with application and information sheets—holding four adorable kittens each.
A third cage held a half-grown black kitten named Queenie, who was definitely not up for adoption, since she belonged to Kari. Or vice versa. It was often hard to tell. Queenie had insisted on coming along, so she was currently lounging on a cat bed, supervising Kari as she arranged the rest of the displays.
"Miss Stuart," a piercing voice said as a statuesque and well-preserved woman in her mid sixties strode into the tent as if she owned it. "I am looking for Suzanne. Have you seen her?"
"Apparently not," Kari said, suddenly understanding why her friend was hiding behind a table. "Is there anything I can help you with, Mrs. Weiner?"
Olivia Weiner was well known in Lakeview, and probably admired and dreaded in about equal measure. Not only was she the president of the garden club, the literary book club, and the kennel club, but her husband Jack Weiner had a used car "empire" that stretched over a half a dozen counties.
Olivia, with her professionally cut and dyed blonde hair, piercing hazel eyes, and perfect figure maintained it with rigorous dieting and the religious use of a personal trainer, appeared in all of his ads along with her purebred dogs. She was wearing a floral skirt and jacket suit that had "designer" written all over it, a sharp contrast to Kari's jeans and tee shirt. No doubt Olivia achieved many good things with all the committees she worked on, but Kari had always found her a little intimidating.
"For goodness sake," Olivia said, looking around the tent with disapproval radiating from her rigid posture. "I can't imagine why the show committee agreed to allow this. As you may know, I voted against it." She frowned at the donation jar on the end of one table, and the pictures of three grinning pit bulls, an elderly beagle with lopsided ears, and some sort of poodle-schnauzer-wandering hound mix. "Why, most of those dogs aren't even purebred. Plus that jar is just undignified."
"And what on earth are those things?" she pointed at the cages, as if offended by the existence of their non-canine occupants. An orange ball of fur opened its tiny mouth and let out a yawn, clearly unimpressed with this loud human.
Kari choked back a laugh and said with a straight face, "Those are kittens. They're kind of like dogs, only smaller. Most people find them quite adorable."
Olivia snorted. "At an AKC dog show? It hardly seems suitable." She turned around and behind her back, Queenie hissed. Kari made a shushing motion. The kitten ignored her, as usual.
The older woman shook her head and sighed. "Well, it's done now. What isn't done, unfortunately, are half the tasks your friend Suzanne was supposed to have taken care of before we open the gates in thirty minutes." Olivia waved a clipboard through the air, as if to prove her point. "The show judges will be arriving any minute now, and there are no water bottles in their tent. What kind of an impression is it going to make, I ask you? We have been hosting this show for over thirty years, and we are renowned for our hospitality."
"I'm sure Suz is doing her best, Mrs. Weiner," Kari said. "After all, she just got handed all this extra responsibility two days ago.
"Well, I don't have time to look for her," Olivia said, straightening her jacket. "I am being interviewed by the local paper, then recording a video for one of my husband's commercials, and I need to walk around and make sure everything looks just right. If you see her, tell her that all the remaining items on this checklist need to be completed immediately." She shoved the clipboard in Kari's direction. "And remind her that I will be at her tent to get Snowball's final grooming in exactly one hour." She took one last look at her expensive watch and stalked out.
As soon as she was gone, Suz straightened up from behind the tablecloth, rubbing grass stains off the knees of her jeans and tugging down the bottom of her red Lakeview Kennel Club tee shirt. "Sorry," she said with a wry smile. "But I was afraid if I had to talk to Olivia one more time this morning, I was going to end up killing the woman. She has been driving me around the bend."
---
What do you think about this review?
Comments
No comments posted.

Registered users may leave comments.
Log in or register now!