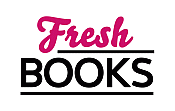 Fall into September books you'll love
"Follow Mimi and Marshmallow as they investigate another mystery..."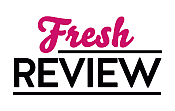 Reviewed by Ruth Castleberry
Posted December 2, 2021

Mystery Pet Lovers | Mystery Cozy
In MIMI LEE CRACKS THE CODE, the third book in Jennifer J. Chow's third Sassy Cat Mystery, Mimi Lee deals with murder, her mother and sister's matchmaking antics, and figuring out her relationship with Josh.
Life is good for Mimi Lee. Her dog grooming business, Hollywoof, is doing well. Pixie St. James, her investor in Hollywoof, offers Mimi and Josh the use of her Catalina vacation home for a getaway. Before going to Catalina, Pixie calls Mimi for help because the police are on their way. It turns out that the most recent guest at Pixie's vacation home is dead, under somewhat strange circumstances. When Mimi, Josh, and Marshmallow get to Pixie's place on Catalina, Mimi discovers one of her friend's collectibles is missing. After Mimi calls Pixie to alert her, she calls the property manager, Lloyd Webster of Catalina Chalets, to formally report the theft. During their stay, Josh spends most of his time working on a brief his new paralegal calls to inform him is due before he returns, which creates a little tension in Catalina.
During the investigation, Pixie and Mimi learn that three other Catalina property owners rented to the dead man, identified as Davis D. Argo, and all three reported property thefts. Pixie asks Mimi to help with the investigation since the police consider her a person of interest.
Mimi repays her sister Alice for keeping tabs on Hollywoof while she was out of town by accompanying her to "Superpowered Speed Dating," set up by their mother. And her relationship with Josh is in question as the new paralegal seems to have designs on Josh and is making it hard for Mimi and Josh to get together.
MIMI LEE CRACKS THE CODE is an engaging story. Ms. Chow fabricates a complex mystery and adds a little romance and a brush with family issues. But the real scene-stealer is Marshmallow, Mimi's telepathic cat who only communicates with Mimi and has a lot to say throughout this adventure.
SUMMARY
When murder follows Mimi Lee to her romantic island getaway, she puts on her best sleuthing hat with her sassy cat in tow in this adventurous cozy mystery by Jennifer J. Chow.

Mimi Lee just found an extra perk to being a pet groomer at Hollywoof (other than cuddling animals all day long, that is). Pixie St. James, one of Mimi's clients and the investor behind Hollywoof, has offered her and her boyfriend, Josh, a getaway at her vacation home, nestled on beautiful Catalina Island. With the island just outside of Los Angeles but still far enough from the hustle and bustle, Mimi, Josh, and their cat Marshmallow (who, of course, wouldn't be caught dead in a dingy pet hotel) are excited for their relaxing stay.

That is, until Pixie's last renter, Davis D. Argo, turns up dead. Mimi and Josh's romantic getaway immediately turns into an enormous buzzkill, especially when Pixie asks Mimi for help. The police suspect Pixie, and Mimi knows a thing or two about wrongful allegations. Mimi figures it couldn't hurt to snoop a little since she's already there, and soon discovers that a valuable item is missing. Except Pixie isn't the only one in the neighborhood who has been robbed. There is something strange happening on the island, and Mimi won't stop until she finds out what it is.
---
What do you think about this review?
Comments
No comments posted.

Registered users may leave comments.
Log in or register now!