"A Child's Disturbing Drawing Makes a Mother Question Everything She Knows"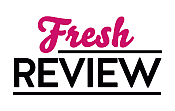 Reviewed by Sandra Martin
Posted November 23, 2021

A young child witnesses a horrific crime she cannot comprehend. Now her mother must piece together what really happened during her daughter's weekend visit at her father's house in THE UNHEARD.
Tess Moreau is a newly separated single mother raising her three year old daughter, Poppy, in London. The parenting relationship with her ex-partner is going well, that is until Poppy returns from a weekend at her father's house and draws a disturbing crayon drawing. When Tess questions her daughter, Poppy mentions a killing and uses profanity. Tess is alarmed. What happened when Poppy wasn't under her care? As Poppy's behavior changes with outbursts, bed-wetting, and sleep troubles, Tess knows she must uncover what is causing her daughter's emotional distress.
As Tess embarks on her investigation, she frantically tries to pin down suspects and motives. She starts looking into her ex-partner's new life. Jason is now married with a young wife and a brother-in-law living in the house. As Tess uncovers more about Jason's life and his reoccurring recreational behaviors, she starts to wonder if she ever really knew Jason at all. When Tess learns a local woman fell from a balcony and died, Tess wonders if this event is related to Jason and what Poppy saw. Especially since the woman looks like someone who approached Tess and her new boyfriend recently. Tess becomes more frantic to learn the truth. As her paranoia and erratic behavior increases, the police are becoming less patient and Tess is alienating those around her. Will Tess's suspicions prove correct or will her suspicions lead her down the wrong path?
THE UNHEARD is a domestic thriller that starts out with promise. The premise and the way the ex-partner dismisses Tess as a mentally unstable woman reminds me of Girl on the Train. It feels like there was a good story here, but somehow it lost its way in the end. I was always waiting for the big reveal or the plot twist that would make this story sizzle, but it never came. Tess is a little unhinged and erratic. Her suspicions and actions don't make a lot of sense. Poppy and Jason were also unlikeable characters and I never really understood Bernie's role in the story, unless it was just to hint at a possible other suspect. Overall, I read the novel with anticipation and it did keep me captivated in places, but it never really delivered on its promise. This is a standalone novel by the writing duo of Nicci Gerrard and Sean French, who have written the very successful Frieda Klein series. Although this novel is not a favorite, I will definitely check out other works by this writing team.
SUMMARY
In this new heart-pounding standalone from the internationally bestselling author that People calls "razor sharp," a single mother suspects her young daughter has witnessed a horrible crime when she draws a disturbing picture—but the deadly path to unravel the truth could cost her everything.

Maybe Tess is overprotective, but passing her daughter off to her ex and his new young wife fills her with a sense of dread. It's not that Jason is a bad father—it just hurts to see him enjoying married life with someone else. Still, she owes it to her daughter Poppy to make this arrangement work.
But Poppy returns from the weekend tired and withdrawn. And when she shows Tess a crayon drawing—an image so simple and violent that Tess can hardly make sense of it——Poppy can only explain with the words, "He did kill her."
Something is horribly wrong. Tess is certain Poppy saw something—or something happened to her—that she's too young to understand. Jason insists the weekend went off without a hitch. Doctors advise that Poppy may be reacting to her parents' separation. And as the days go on, even Poppy's disturbing memory seems to fade. But a mother knows her daughter, and Tess is determined to discover the truth. Her search will set off an explosive tempest of dark secrets and buried crimes—and more than one life may be at stake.
---
What do you think about this review?
Comments
No comments posted.

Registered users may leave comments.
Log in or register now!