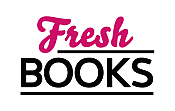 Your starred reads for December are here!
"As her magick grows, Breen prepares to meet the god who wants to steal her powers..."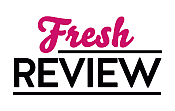 Reviewed by Ruth Castleberry
Posted November 23, 2021

THE BECOMING gets a fast start--Bree is grabbed by her best friend Marco just as she and Keegan are entering the portal to Talamh, the distant world of her late father. But, as Marco explains, he would not let the upset Breen step into "some hole of light" in the living room without him.
On Earth, Breen's mother refuses to deal with the facts of her life with Eian and makes life difficult for Breen. Then, on vacation in Ireland, Breen stumbles upon the portal to Talamh and finds her grandmother Marg, only to discover she spent her early childhood on Talamh. As awareness of her dual past emerges, Breen learns she may be critical to keeping Talamh free from her grandfather, the evil god Odran. In the book's introduction, Breen, "the bridge between worlds, must return and awaken, must become, and must choose to give all, risk all to destroy the god." In the past, because Eian did not bend to his father's will, Odran drank his powers to increase his own. Then Odran, with the aid of black magick, attacked Talamh and currently seeks Breen.
Now back on Talamh, Breen trains for the upcoming battle with Odran and his forces of evil. Marco quickly adapts to life in this world without technology – no computers, no phones, no internet – and falls in love. Breen and Keegan continue to explore their feelings as he pushes hard on her warrior skills training. At the same time, Breen works with Marg building and developing her gifts of magicks.
When Breen travels to the Capital, she meets Shana, a woman determined to marry Keegan. Shana tries to intimidate Breen by creating intrigue and issuing falsehoods about her relationship with Keegan. As Breen attends events in the Capital, the inevitability of war with Odran dampens inhabitants' spirits and the general mood overall.
Nora Roberts spins an enthralling yarn with absorbing subplots and engaging characters. Once again, Ms. Roberts' storytelling skills sweep readers away to a world filled with magick, dragons, romance, and a growing sense of foreboding as Talamh readies for war. THE BECOMING tracks Breen's preparations for her confrontation with Odran. Looking forward to the final volume in the Dragon Heart Legacy trilogy.
SUMMARY
A new epic of love and war among gods and humans, from the #1 New York Times bestselling author of The Awakening.

The world of magick and the world of man have long been estranged from one another. But some can walk between the two—including Breen Siobhan Kelly. She has just returned to Talamh, with her friend, Marco, who's dazzled and disoriented by this realm—a place filled with dragons and faeries and mermaids (but no WiFi, to his chagrin). In Talamh, Breen is not the ordinary young schoolteacher he knew her as. Here she is learning to embrace the powers of her true identity. Marco is welcomed kindly by her people—and by Keegan, leader of the Fey. Keegan has trained Breen as a warrior, and his yearning for her has grown along with his admiration of her strength and skills.

But one member of Breen's bloodline is not there to embrace her. Her grandfather, the outcast god Odran, plots to destroy Talamh—and now all must unite to defeat his dark forces. There will be losses and sorrows, betrayal and bloodshed. But through it, Breen Siobhan Kelly will take the next step on the journey to becoming all that she was born to be.
---
What do you think about this review?
Comments
No comments posted.

Registered users may leave comments.
Log in or register now!