"A race to survive"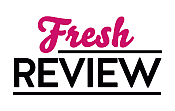 Reviewed by Sandra Wurman
Posted November 18, 2021

Romance Holiday | Romance Western
Being in the witness protection program is supposed to provide a measure of safety and security. And in many cases, it does work out that way. But when you are one person standing in the way of another's freedom, that feeling of being alone can definitely be frightening. What happens when there is a breach of that promised security.? The arm of a criminal can be long, and when said criminal is a mob boss, well the web is vast and invasive.
Emmy is under Dalton's protection. She is set to be the star witness against her former employer who happens to be a mob boss. Emmy was the bookkeeper and never really looked into her boss's life and his large, impressive circle of friends and acquaintances. Emmy had enjoyed that part of her relationship with her boss. Who wouldn't enjoy hobnobbing with the rich and famous?
Through a series of events, however, Emmy did witness some of the other side of her boss and was candidly shocked. But instead of turning her back, she went to the authorities with what she had witnessed. Emmy's life is threatened, and someone gets close enough to try to kill her. Now, Agent Dalton must turn outside the agency for protection for Emmy.
Dwight has known Dalton for a while. Dwight's military background, along with National Security makes him the perfect person to watch Emmy. The fact that he lives in a remote area of Montana also helps.
Emmy senses almost immediately, a feeling of safety with Dwight and his amazing dog Sam. Is it enough to let her relax her own sense of doom? Only time will tell. In the meantime, Emmy and Dwight develop an easy relationship, a friendship that allows each of them to enjoy each other's company.
Donna Grant does an excellent job of developing two strong, independent, caring characters that remain true to their innate self in HOME FOR A COWBOY CHRISTMAS. Emmy embodies a self-confident woman even in the face of imminent danger. Dwight remains a true gentleman with his eye on the goal of keeping his charge safe. Their attraction is palatable, but their future is clouded with doubt. There are no guarantees while under the protection of the witness program. Both Emmy and Dwight are realists.
Even on a remote ranch, there are difficulties remaining hidden. It is just a matter of time before even Dwight's best intentions are breached. And when danger rears its ugly head, it is going to challenge them all.
Donna Grant paints a vivid picture of just how devious criminals can be. Even amidst vast lands filled with glorious beauty, it can be invaded by darkness. The danger is insidious, and Donna Grant brings the terror to life on the pages of this book. HOME FOR A COWBOY CHRISTMAS is a page-turner of a crime novel pitting the good against evil. Once again Donna Grant creates unforgettable characters.
SUMMARY
The most wonderful time of the year has arrived for this cowboy in New York Times bestseller Donna Grant's newest novel, Home for a Cowboy Christmas.

Tis the season - for everyone except Emmy Garrett. She's on the run after witnessing a crime. But when it becomes clear that trouble will continue following her, the US Marshal in charge takes her somewhere no one will think to look - Montana. Not only is Emmy in a new place for her protection, but now, she's stuck with a handsome cowboy as her bodyguard…and she wants to do more than kiss him under the mistletoe.

Dwight Reynolds left behind his old career, but it's still in his blood. When an old friend calls in a favor, Dwight opens his home to a woman on the run. He tries to keep his distance, but there's something about Emmy he can't resist. She stokes his passion and turns his cold nights into warm ones. When danger shows up looking for Emmy, Dwight risks everything to keep her safe.
---
What do you think about this review?
Comments
No comments posted.

Registered users may leave comments.
Log in or register now!