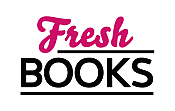 Kick off a new year with great reads!
"A mystery that mixes cozy charm with bigtime thrills!"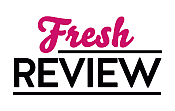 Reviewed by Miranda Owen
Posted November 15, 2021

Mystery Culinary | Mystery Cozy
HERE COMES THE FUDGE is the ninth book in Nancy Coco's "Candy-Coated" cozy mystery series. Mackinac Island, Michigan has a cozy small-town vibe, but things get very weird and very horrifying quickly. The story opens with good friends Allie and Jenn discussing Jenn's rapidly approaching wedding. The author lures you into a false sense of security before that peaceful feeling is blown to smithereens. It's like something out of a thriller. Jenn grows anxious when she can't get ahold of her fiancé, and it turns out that the reason she can't reach him is because he is found in highly suspicious circumstances at a crime scene. For longtime readers of the series like myself, we experience the same bafflement and disorientation that the readers do. I love the story crafted by Nancy Coco that mixes cozy charm with bigtime thrills.
Usually, a murder opens a book in this series but, in this case, the mystery surrounds the violent attack near the start of the book and the identity of the attacker. I was very frustrated with Jenn's fiancé Shane. Shane is a crime scene investigator, recurring character, and basically all-around good guy. The doubt that creeps in about his character is only exacerbated when Shane refuses to explain to his fiancé and friends how he found himself in that alley with that injured woman. Everything is eventually explained to everyone's satisfaction, but it's frustrating how long Shane stays silent and refuses to give his fiancé more info. It's as though Allie must work against the person she's trying to clear of a crime. Very unusual but makes for a compelling story. When a man is murdered, the stakes become even greater. Like so many of my favorite other mysteries, understanding the past is critical to understanding what's going on in the present. Allie's Historic McMurphy Hotel and Fudge Shop is like another, albeit silent, supporting character.
HERE COMES THE FUDGE is a superb bit of suspense worked into a classic cozy mystery. There is somewhat of a resolution for the romantic flirtation between Allie and officer Rex Manning. Rex is ok, but I'm kind of rooting for the charming man about town, Harry Winston. Allie's bichonpoo Mal, as always, provides comic relief and the cute factor to cut the tension. I look forward to Nancy Coco's "Candy-Coated" cozy mystery.
SUMMARY
Fudge shop owner Allie McMurphy never expected her maid of honor duties to include clearing the groom of murder . . .

THE BODY OF A CRIME

It's late spring on picturesque Mackinac Island, Michigan. Allie is prepping her Historic McMurphy Hotel and Fudge Shop for the start of the tourist season and her best friend Jenn's wedding. But when Jenn's fiancé Shane, a crime scene investigator on the island, misses a dinner date, the two friends go looking for him. Led by Allie's bichonpoo Mal into an alley, they come upon Shane standing over a body with a bloody knife in his hand. Shane won't say what's happened, just tells them to call 911. As the CSI is taken into custody by his colleagues, including Allie's beau Rex Manning, the fudge maker vows to prove her friend's fiancé is not a killer—before the ceremony turns into a jailhouse wedding . . .

Praise for Nancy Coco and the Candy-Coated Mysteries
---
What do you think about this review?
Comments
No comments posted.

Registered users may leave comments.
Log in or register now!