"A Passionate Medical Romance Set in Tropical Costa Rica"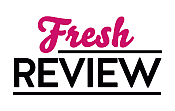 Reviewed by Sandra Martin
Posted November 4, 2021

Single mom and nurse, Sara Parker, is forty-two and feeling like an empty nester with her adult son off in college. The adjustment has been hard, but Sara fills her days with long hours at the Chicago hospital where she works. Longing for change, Sara takes a sabbatical and volunteers to work at a charity hospital in Costa Rica for a month. Can Sara find what she is longing for in the COSTA RICAN FLING WITH THE DOC?
When Sara arrives at the hospital in Costa Rica, she is able to reconnect with old friends and meets a handsome doctor, Gabriel Novak. Gabe has immersed himself in the Costa Rican hospital and community after suffering the devastating loss of his family during a war in Croatia. Unable to save his own family, Gabe is still grieving and puts his energy into helping those around him. Until now, love has been elusive for him, but all that changes when he meets Sara. Sara ignites a spark in him and the more they work together, the more Gabe admires the feisty and competent nurse. Sara assists Gabe with some harrowing medical emergencies and in the end, Gabe has a chance at personal redemption when he must save Sara and a little girl trapped in the caverns.
COSTA RICAN FLING WITH THE DOC by Traci Douglass is a quick and passionate tale of two people starting their second act in life together. It is inspirational and empowering as Sara breaks out of her comfort zone and Gabe finds the strength to move on. Their relationship develops nicely and there is just the right amount of tension and suspenseful predicaments to keep the story moving at a good pace. I liked Sara and I could relate to her stage in life. She carries baggage from a past relationship, but she is able to reconcile her feelings and move on with Gabe. The secondary characters are also interesting and the setting is vibrant and appealing. Readers will enjoy this medical romance set in the rugged rainforests of Costa Rica.
SUMMARY
Sometimes the future…
…is just a fling away!
For single mom Sara, life has been all about raising her now adult son. But volunteering for a medical charity in Costa Rica is finally the nurse's chance to focus on her passions. Only, her guarded new boss, Gabe, stirs something deep in her that she'd thought long forgotten… And as the devastatingly handsome doctor sends all her senses into overdrive, for once sensible Sara can't help wondering—what if they didn't resist temptation?

Excerpt
Cicadas sang their nightly song outside the tent, but inside it was just the two of them. Sara hesitated, then asked the question that had been on her mind since she'd arrived and first met Gabe. "What happened to them? Your family?"
He swallowed hard and straightened, and for an awful second, she thought he might shut her out again, but then he took a deep breath and said quietly, "They died. When our apartment in Croatia was bombed during the war. I lost my family, everything I cared about within a matter of hours."
"Oh, God." Sara's own heart broke at the eviscerating agony in his voice. "I'm so sorry, Gabe."
She tried to put her hand on his arm, but he took a step back, reaching into the back pocket of his scrub pants for his wallet. "I have a picture of them. Would you like to see?"
Sara nodded, trusting herself not to cry.
The photo he pulled out was a bit crinkled and bent at the edges, as if handled a lot. He moved closer to Sara again, handing her the picture, then pointing at the pretty woman smiling in it.
"Her name was Marija. We were married almost two years when this was taken. She's holding our son, Karlo."
Blinking back tears, Sara smiled. "She's lovely. And Karlo is precious."
"Thank you." He took the photo from her, staring down at it reverently. "He was our everything. We couldn't wait to move from Vukovar to Prague and start a new life there, but I had to finish medical school first. Marija and I used to fight about it, but she let me win." He gave a sad little snort. "I was so young and stupid back then. I thought we'd have all the time in the world."
"You couldn't have known this would happen," Sara said, touching him now to emphasize her point. "No one knows what the future holds."
"I should have." His expression darkened to a scowl, and he put the photo away, those damned walls of his crashing down hard again. "Anyway, I apologize if I seemed distracted during the delivery earlier."
It took a moment for his words to penetrate the emotional fog in Sara's brain. "You weren't distracted. I thought you were brilliant today. You saved them both, Angela and her baby."
"No, you did." Gabe smiled again, and it felt like a million stars shining to Sara, that dimple of his making "her slightly dizzy with yearning. "Without your small hands, all would have been lost."
Sara held her hands up as she shrugged. "Genetics, I guess."
"Hmm."
The low whirr of the generators kicking on outside reinforced the fact that she and Gabe were still alone out here in the tent, standing in the shadows, so close that the heat radiating from his skin penetrated the thin cotton of her scrubs, sending her pulse skyrocketing.
"We should probably go into the dorms," she murmured past her taut vocal cords.
"We probably should," he agreed.
Neither of them moved.
Finally, Gabe reached into one of the drawers of the nearest table and handed her something.
"What's this?" she asked, staring down at the chunk of cellophane-wrapped white in her palm.
"Sweets for the sweet. Dulce de coco," he said, his teeth even and white as he smiled in the darkness. "Coconut candy. I get tired of eating beans and rice."
"She sniffed the stuff. "Wow. Smells amazing."
"It's very good." Gabe stood there a moment, staring down at her, then sighed and turned away. "Well...uh... I guess this is good night, then." He started to leave, but Sara placed a hand on his forearm, her fingertips tingling from the touch. Gabe froze, looking back at her, his green eyes flicking from her eyes to her mouth, then back again. Her name emerged low and rough, and she felt it like a physical caress. "Sara?"
"Yes?"
Silence stretched for eons. Finally, he stepped closer once more, his fingers trailing down her arm, firm but tentative. Gentle but wanting. "I want to kiss you, but I know I shouldn't."
He was probably right—she knew that. With his past and her future waiting back in Chicago, getting involved, even temporarily, made no sense. And yet, at that moment, Sara wanted to kiss him more than she wanted her next breath. Taking the initiative, she closed the small distance between them and wrapped her arms around his neck, pulling him down until their lips met. She put all of her whirling emotions into it—the sweetness of the birth, the sadness "of his picture, the need and want she'd felt for him since the first day she'd met him. Gabe seemed taken aback at first, holding back, but then her tongue traced his lips, and he gave in with a grunt, pulling her tight against him as he deepened the kiss. His mouth was perfect against hers, mirroring the soft eagerness of his touch. She couldn't help giving a desperate whimper.
More. I need more.
The sound of footsteps outside the tent finally jarred them back to reality.
Sara inched away, breathless and light-headed.
Gabe's warm breath fanned her face, stirring the tiny hairs near her temple. He gave a short sigh full of frustrated need, then kissed her forehead. "Tomorrow we talk, yes?"
"Yes," she whispered, savoring the feel of him against her while she could.
"Good." Then he brushed his lips across her forehead and started for the exit again. "Sleep well."
She waited a moment, catching her breath and calming her racing heart, then headed for the dorms herself. Sara wasn't sure about a lot of things, but having a restful night after a kiss like that would be impossible—of that she was certain.
---
What do you think about this review?
Comments
No comments posted.

Registered users may leave comments.
Log in or register now!