"Fun in the snow and a hot shifter romance!"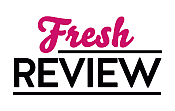 Reviewed by Annetta Sweetko
Posted October 28, 2021

In JINGLE BELL WOLF, when Gabrielle Lowe accepted the invitation of her two traveling buddies, jaguar shifters Zelda and Odette, to a ski lodge in Silver Town, Colorado, she certainly did not expect to find a mate but apparently, that is what was in the cards when she breaks rules. Who would think a forbidden nighttime swim could lead to an adventure that she doesn't want to end?
All Landon Wolff expected was to find a rule breaker, not an incredible gray wolf shifter. Now how can he tempt her to stay after her vacation is over? Maybe some skiing, frolicking as shifters, a little romance will do the trick. He could only hope and try his best... because she turns out to be very much worth the effort.
JINGLE BELL WOLF is a lovely, romantic, holiday read. Terry Spear takes her readers back to Silver Town and all the amazing characters there, especially the Wolff quads and their St. Bernard Rosco. (Rosco does his duty when he helps rescue an avalanche-covered snowboarder). It was fun getting back to the world that Ms. Spear has created for our enjoyment.
It was also interesting learning along with Gabrielle on skiing techniques and how to use snowshoes and life in this resort area. With the vivid descriptions of the snow and cold, JINGLE BELL WOLF reminded me how much I do not like the cold. The romance is a bit slow-moving, but once it really starts, it's hot! I also loved that Zelda and Odette had kind of been setting Gabrielle up to meet the shifters in Silver Town - looking out for their friend and knowing she needed a pack.
JINGLE BELL WOLF is the second book of Ms. Spears Wolff Brothers series and like other books set in Silver Town, there is a lot of Christmas activities: best snowman, gingerbread creations (you cannot call some of the artistry just houses), and over the top (in a fun way) decorating. So if you want to revisit this world, enjoy a sweet and steamy romance, add in a few chills and thrills, a bit of a mystery that Zelda and Odette are dealing with and you have one amazing read.
SUMMARY
USA Today bestselling author Terry Spear brings you the wolf shifters you've been wishing of for Christmas in this action-packed paranormal holiday romance!
It's almost Christmas, and Florida gray wolf shifter and veterinarian Gabrielle Lowe has been talked into going with her friends to a ski resort in Silver Town, Colorado. But when her two jaguar girlfriends are held up on a mission, it not only leaves Gabrielle alone for the holidays, but also out of her element at the snowy resort. Determined to make the best of it, Gabrielle takes a dip in the lodge's heated pool—after it's closed, of course...
Gray wolf shifter Landon Wolff is part owner of the ski lodge and he's got enough on his plate getting ready for the annual influx of Christmas visitors. The last thing he needs is a rebel, indulging in a midnight swim long after the pool is closed. Just as he's about to throw the rule breaker out of the pool he realizes that Gabby is also a wolf. Suddenly, all the rules change... Maybe Landon will finally find the wolf he's always wanted to share the holidays with.
---
What do you think about this review?
Comments
No comments posted.

Registered users may leave comments.
Log in or register now!