"Phenomenal murder mystery along with a nice education on wines"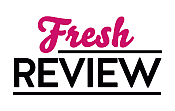 Reviewed by Debbie Wiley
Posted October 24, 2021

Mystery Cozy | Mystery Amateur Sleuth
The weekend is off to a rough start. Parker Valentine has an appointment scheduled to pitch her Snowy Day Syrah wine with mulling spices to the wine director at Silver Creek Lodge, but traffic has her delayed. It's also Valentine's Day weekend, and Parker struggles with the holiday due to memories of her aunt. She hasn't told her boyfriend, Reid, all the details so she's also on edge about the romantic weekend getaway they are on. Unfortunately, shortly after their arrival, the owner and former Olympic medalist, Annmarie Bauer, is found dead on one of the resort's ski trails. Parker wants to stay out of it and Reid, her brother, and her best friend are all urging her to just enjoy the weekend, but Parker senses something is amiss… especially when the dangerous mishaps start.
MULLED TO DEATH is the third book in the Colorado Wine Mystery series and can easily be read as a standalone. Readers new to the series should note that references to the prior book's murder investigation are made as well as spoilers about the identity of the killer in the first book. The mystery itself stands on its own merits and Kate Lansing provides sufficient back history on the characters and their various relationships to one another to thoroughly enjoy MULLED TO DEATH.
I love Parker and her desire to make her dreams come true. I'll admit I was a little frustrated at her for not communicating better with Reid, but that's also part of the growth of any relationship and I love how Kate Lansing handles it. I also love the glimpses we are getting into Parker and Reid's lives before they met and became a couple as we see their characters grow and develop with each new installment in the series.
And Liam! I can't help but mention Parker's younger brother. I have a soft spot for him and his struggle to find his direction in life. He's finally settling in, and Parker helps him overcome a huge obstacle he's had about success. I can't wait to see more of Liam in the future!
MULLED TO DEATH is a phenomenal murder mystery, along with a great education in the tasting and brewing of wine! I am by no means a wine aficionado (dessert wines are my only true "loves" when it comes to wine") but Kate Lansing is educating me and encouraging me to broaden my palate. The characters, the mysteries, and especially the food and wine all work together to make MULLED TO DEATH and the Colorado Wine Mystery series a hit!
SUMMARY
A Valentine's Day getaway is on the rocks when a young winemaker discovers a body at an alpine resort in this delightful cozy mystery.

When Parker Valentine decides to take a weekend getaway with her boyfriend Reid, a ski trip seems like the perfect choice. Between hitting the slopes and persuading the resort's wine director to sell her mulled wine, Parker is eager to mix business with pleasure. But her plans are muddled when she finds the resort owner's body on a treacherous portion of ski trail near the resort.

As a result, not only is Parker's romantic weekend thrown into chaos, but now that the owner has died, her business deal is due for a frosty reception, and her life might be in danger as well. After a series of unfortunate mishaps befall Parker, she realizes that whoever killed the resort owner might want to tie up loose ends. Parker's going to need all of the investigative skills at her disposal to catch a killer before they put her on ice.
---
What do you think about this review?
Comments
No comments posted.

Registered users may leave comments.
Log in or register now!