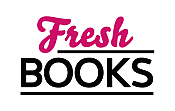 November's best reads...
"Brent Spiner becomes the target of a dangerous stalker when a fan becomes a crazed fanatic."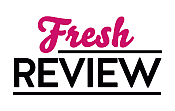 Reviewed by Karen Siddall
Posted October 21, 2021

Actor Brent Spiner is a familiar face to almost all television viewers, especially to fans of the prolific Star Trek franchise. He is well into filming another season of Star Trek: The Next Generation (ST: TNG or TNG) playing the beloved Lt. Commander Data when he receives a most unusual gift in his fan mail: a box containing a bloody, severed pig's body part! Accompanying the horrific delivery is a threatening letter purported to be from "Lal," a tragic (and deceased) character from a past TNG episode. Shocked, he consults his friend and castmate, LeVar Burton, about what to do. Brent contacts the studio's security head, who takes custody of the 'gift' and connects him with the local police department's head of obsessives – the unit formed to deal specifically with obsessive fans and stalkers in a town full of celebrities and their admirers. When another death threat from Lal arrives containing a razor blade, the FBI becomes involved.
Special Agent Cindy Lou Jones is not what Brent expected as an FBI agent, although she somewhat resembles Jodie Foster à la Silence of the Lambs. He is immediately intrigued, but Agent Jones is all business. When the threats start to escalate with Brent sorely in need of a bodyguard, Agent Jones introduces him to her twin sister, Candy Lou, a former FBI agent herself who now operates a security firm that caters to the needs of the Hollywood rich and famous.
As the season progresses, Brent discovers other fans who are way more than a little more enthusiastic in their admiration for the character, Data.: a mysterious female fan who calls herself "Mrs. Spiner," a letter writer from Canada who claims Brent is phoning when her husband is out of town for some very sexy chitchat, and even a young woman in a mental institution who connects with the Data character is what seems to be a positive way… at first. But as boundaries between devoted fan and unhinged fanatic are crossed in more and more dangerous ways, threatening not only Brent but his castmates as well, he and the twins work together to stop Lal before her threats escalate into action.
FAN FICTION is Brent Spiner's first foray going from actor to author, and he accomplishes the transformation with a clever, witty, and suspenseful tale of a fan going from admiration to obsession to dangerous stalker. The story is somewhat of a mash-up of memoir and thriller with fictionalized appearances from his TNG castmates all taking part. I was invested in his tale from start to finish, reading it in one enjoyable sitting.
The unknown stalker has appropriated the persona of the character "Lal," who was Data's constructed android daughter in the much-loved TNG episode "The Offspring" from Season Three. As the character does not survive the episode, Lal's fan letters seem even more creepy and over-the-top. The dialogue and Brent's reactions throughout are vastly entertaining, with many laugh-out-loud moments. Spiner also includes some painful memories of a difficult childhood with an abusive step-father that he gradually works through and exorcises from his life. Interesting and poignant is Spiner's discovery over the course of the investigation that numerous fans identify in a positive way with his iconic character and Data's struggle to understand what it means to be human, as they, too, are afflicted with their own struggles with relating to the world in which we live.
FAN FICTION was fun and fast-paced with an insider feel and entertaining guest appearances by other Star Trek notables and Hollywood royalty. I recommend this book to fans of the Star Trek franchise and readers who enjoy books set in Hollywood or the television industry.
SUMMARY
Brent Spiner's explosive and hilarious novel is a personal look at the slightly askew relationship between a celebrity and his fans. If the Coen Brothers were to make a Star Trek movie, involving the complexity of fan obsession and sci-fi, this noir comedy might just be the one.

Set in 1991, just as Star Trek: The Next Generation has rocketed the cast to global fame, the young and impressionable actor Brent Spiner receives a mysterious package and a series of disturbing letters, that take him on a terrifying and bizarre journey that enlists Paramount Security, the LAPD, and even the FBI in putting a stop to the danger that has his life and career hanging in the balance.

Featuring a cast of characters from Patrick Stewart to Levar Burton to Trek creator Gene Roddenberry, to some completely imagined, this is the fictional autobiography that takes readers into the life of Brent Spiner, and tells an amazing tale about the trappings of celebrity and the fear he has carried with him his entire life.

Fan Fiction is a zany love letter to a world in which we all participate, the phenomenon of "Fandom."
---
What do you think about this review?
Comments
No comments posted.

Registered users may leave comments.
Log in or register now!