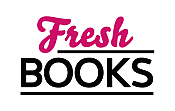 Your starred reads for December are here!
"No Escaping the Fun in the second Brooklyn Murder Mystery"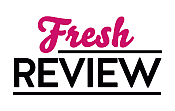 Reviewed by Sandra Martin
Posted October 21, 2021

There is no escaping the fun in the second Brooklyn Murder Mystery, NO MEMES OF ESCAPE by Olivia Blacke. Odessa Dean is back with her Louisiana bayou accent, her social media savvy, and her penchant for solving mysteries in her new hometown of Williamsburg, Brooklyn.
Riding high off their current cornhole contest win, Odessa and her new friend Izzy set out for a night on the town carrying their coveted trophy. It is not long before they run into Victoria Marsh, an old acquaintance of Izzy's. Victoria, or "Vickie," is a top-producing real estate broker in the area and she's celebrating her success with her friends. Izzy and Odessa get an invite to join the group at a local Escape Room. Odessa is excited as the group uncovers clues and advances their way through the rooms. They are nearing the finish line, when they hear a scream and find Vickie bludgeoned to death on the floor of the first room. Even worse, the murder weapon is the trophy Izzy and Odessa won.
Now Odessa and Izzy are suspects, along with the other players of the escape room including a new mom from Staten Island, an Instagram influencer, a real estate broker, and the game master himself. Odessa has enough on her plate picking up double shifts at the Untapped Books and Café and looking for a new apartment. She doesn't have time to solve a murder, but when it looks like Izzy has a troubled past with the victim, Odessa knows she cannot let her BFF go down for a crime she didn't commit.
Odessa Dean is back and just as fun as the first time around. Her voice is young, fresh, smart, and perceptive. She is in a new city and enjoying all it has to offer while making the transition into adulthood. She is social media savvy, financially strapped, and just plain fun to watch. The mystery is set up nicely with a good resolution at the end when the group returns to the scene of the crime. The pacing is quick and the atmosphere of the novel is pure New York with cool cafes, a vibrant nightlife, expensive real estate, and an eccentric cast of characters. NO MEMES OF ESCAPE by Olivia Blacke will keep you guessing until the very end when we find out who killed Vickie and whether or not an affordable apartment really exists in Brooklyn.
SUMMARY
Amateur sleuth Odessa Dean is about to discover the only thing harder than finding her way out of an escape room is finding an affordable apartment in Brooklyn in this sequel to Killer Content.

Odessa Dean has made a home of Brooklyn. She has a fun job waiting tables at Untapped Books & Café and a new friend, Izzy, to explore the city with. When she's invited on a girls' day out escape room adventure, she jumps at the chance. It's all fun and games until the lights come on and they discover one of the girls bludgeoned to death...

The only possible suspects are Odessa and the four other players that were locked in the escape room with the victim. She refuses to believe that one of them is responsible for the murder, despite what the clues indicate. In between shifts at the café, Odessa splits her time interviewing the murder suspects, updating the bookstore's social media accounts, and searching for the impossible--an affordable apartment in Brooklyn.

But crime--and criminally high rent--waits for no woman. Can Odessa clear her and Izzy's names before the police decide they're guilty?
---
What do you think about this review?
Comments
No comments posted.

Registered users may leave comments.
Log in or register now!