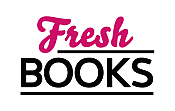 Your starred reads for December are here!
"Trouble is Brewing Along with the Craft Beer in the Fifth Sloan Krause Mystery"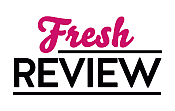 Reviewed by Sandra Martin
Posted October 15, 2021

Mystery Cozy | Mystery Amateur Sleuth
Trouble is brewing along with the craft beer in THE CURE FOR WHAT ALES YOU, the fifth story in the Sloan Krause Mysteries. The Nitro Brewery is debuting its new Lemon Kiss ale during the town's Maifest celebration. It promises to be a festive time filled with visitors and good cheer, that is until a visitor from Sloan's past makes an appearance and turns everything upside down.
Raised in the foster care system, Sloan has a mysterious past and gaps in her memory she cannot quite fill. When Sloan spots Marianne, a woman from her past who may have the answers, she is intrigued why the woman is in Leavenworth. She soon comes face to face with Marianne who acts skittish and scared. Marianne has a wild tale to tell Sloan, and Sloan doesn't know whether to believe her or not. Unfortunately, not believing her may put Sloan and her family in danger. When a housekeeper is murdered at the hotel where Marianne is staying, Sloan grows even wearier of Marianne. Could she have murdered the housekeeper? As Sloan investigates, she finds several suspects including the hotel owner with wandering hands, a vintner with secrets, a groundskeeper with sticky fingers, and a young housekeeper looking to get even with her boss. Any of those suspects are viable, but will finding the truth about the housekeeper's death keep Sloan's family out of danger? Or, is an unrelated killer still coming for her?
As a new reader to this series, I thoroughly enjoyed the setting, characters, and events of the story. Who knew craft brewing could be so interesting? Leavenworth, Washington and its Bavarian heritage make it the perfect place for the Nitro Brewery. Sloan is independent and entrepreneurial and she knows how to get results. Her past is mysterious and this is what drives the plot of the mystery. There are several twists and turns and the suspects keep coming along with the high energy of the story. Sloan has found her place in the world, with great family and friends, and she navigates the turn of events with style. So sit back, grab a pint, and enjoy THE CURE FOR WHAT ALES YOU.
SUMMARY
Amateur sleuth and brewer Sloan Krause contends with her past--and a murder related to it--in The Cure for What Ales You, another delightful mystery from cozy writer Ellie Alexander…
After a long cold winter, spring is beginning to bloom in the alpine village of Leavenworth, Washington, where craft brewer Sloan Krause and her partner in crime Garrett Strong are putting the finishing touches on their bright and refreshing Lemon Kiss ale. They'll be debuting their new line at the Maifest celebration, which will bring visitors from near and far to dance around the Maipole and shop at the outdoor flower markets.
Despite the festive spirit in the air, Sloan is brewing over her past. She's spent months following leads that have turned into dead ends. But when she spots a woman who strongly resembles Marianne--a long lost contact who may be her only connection to piecing together her story--she hopes that things might be taking a turn in her favor. That hope is quickly smashed when Marianne is involved in the murder of a local housekeeper. To make matters worse, Marianne issues a dire warning that Sloan and her entire family are in danger. If Sloan can't figure out who the killer is and what happened in her past, she won't find any hoppy endings.
---
What do you think about this review?
Comments
No comments posted.

Registered users may leave comments.
Log in or register now!