"They face the danger together!"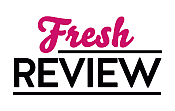 Reviewed by Annetta Sweetko
Posted October 11, 2021

Romance Fantasy | Romance Suspense
Torin is one of Death's Reapers - a warrior to the very bone but something about the Fae female he and Aisling (another Reaper) have been trying to find brings out the protector in him. She will quickly become the DARK ALPHA'S NEED. She has answers to questions on the Others, but perhaps she is the answer to Torin's lonely heart.
Breda is an empath whose childhood was horrendous but, after getting free, she finds herself caught up in the "Others" and their lies. After learning more about the world than she really wants to know, she runs but realizes there is no escape. Once you are recruited, the soldiers will bring you back and likely use you as an example for others who might try to leave them. For her own sanity, Breda must try. The Six are the leaders of the new Fae Others who want to rid the world of the Dragon Kings and the Reapers. They are real, not just the boogeyman parents told children to keep them in line. They have a plan, and will not stop until they conquer all. Breda isn't sure where to turn - the fearful Reapers or the Others soldiers who will torture her and kill her. She chooses correctly and puts her trust in Torin.
DARK ALPHA'S NEED is fantastic! It gives fans of author Donna Grant's Reaper series more information on the Reapers, their foes, and the dangers that they must face to protect the world from these Others. I enjoyed the trust building between Torin and Breda as they delve into their lives and histories, and learn to trust. This is Torin and Breda's story but there are a number of insights to (hopefully) new stories. Aisling is infatuated with Xaneth (the Fae who was tortured by Usaeil and the Reapers are trying to find and help) and she leaves Torin and Breda to search for him. While she does this - with Death's knowledge (after all Erith knows everything) - things become quite close for Torin and Breda. She starts to believe in herself and wants to do what she can to help the Reapers beat the evil she has come to see. Balladyn has a part to play as well as other Reapers, but you catch moments in this story that will make you sad for the former Dark King, and hope he gets a HEA of his own soon.
The Six, Breda's family, soldiers, all the Reapers, and Others fill the pages of DARK ALPHA'S NEED and keep readers fully engulfed by this world and will not want to let it go. Even in the end, readers will want more.
SUMMARY
From New York Times bestselling author Donna Grant comes another gripping story in her Reaper series featuring a brotherhood of elite assassins who wage war on the Fae at Death's behest—and the women who dare to love them.
There is no escaping a Reaper. I am an elite assassin, part of a brotherhood that only answers to Death. And when Death says your time is up, I'm coming for you…
The latest threat uncovered, it is my honor and duty to oust those responsible for the slaughter of so many and make the Fae Others pay for their crimes. However, nothing could have prepared me for the stunning and curious female that crosses my path. She's an enigma: equal parts strength and vulnerability. She quiets the rage I've carried within me for so long and makes me question Death's directives for the first time ever. Her tragic, emotional story touches something deep within me, and her bravery is awe-inspiring—which makes it doubly hard to let her return to the enemy and the dangers that await. I never expected her, but I need her. She is everything to me, and I will do whatever it takes to make sure she's safe and by my side. Forever.
---
What do you think about this review?
Comments
No comments posted.

Registered users may leave comments.
Log in or register now!