"The perfect SEAL romance - things go wrong and are set right!"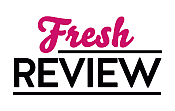 Reviewed by Annetta Sweetko
Posted October 11, 2021

Romance Suspense | Romance Military
Poppy McCoy is a genius who refuses to dumb herself down ever again. Did that once and it was a big mistake. She will just stay away from SEALs. Too bad the sexy neighbor tells her a slight untruth. He says he's in the Navy but forgets to acknowledge the SEAL part. So the SEAL NEXT DOOR is going to try to win her over, then tell her the truth. What could go wrong? A number of things it seems.
Sam Travers is thrilled with his new apartment and wowed by the pretty math professor next door. So a little lie won't hurt anything - until it does. There is a lot more to Poppy McCoy than he knows and when a mission for the team pulls her into his world - or does it pull him into hers - there are a lot of misunderstandings going on. They might be able to save the world, but can they manage to get past the lies and half-truths and one moment of poor judgment to get to the happily ever after?
SEAL NEXT DOOR is an amazing read. I loved the characters, and I liked seeing them mess up and fix things. Real life should happen in books too. At one point after Poppy meets his teammates and realizes that she "knew" one of them, that's when things really explode for them. A jealous idiot breaks the girl's heart after he beats up a teammate who bashes Poppy. In the midst of the anger, the SEAL team have a mission and Poppy, in her true capacity (read SEAL NEXT DOOR to find out what that is) is forced to deal with Sam and the boys in a life or death deal. She has the knowledge and he has the brawn - the perfect team.
If you are looking for SEALs, action, danger, some stupid men (or should I say boys) doing stupid things, a genius who will be herself no matter what she loses, a sweet and steamy romance then you do want to get your hands on SEAL NEXT DOOR! Put aside some time, because you just cannot put it down!
SUMMARY
One little white lie...
Poppy McCoy wasn't looking for a boyfriend. In fact, she gave up dating altogether. She'd found out the hard way men don't like smart women--and she wasn't playing the dumb blond role just to have a social life. Been there, done that, epic fail. But when her new neighbor turns out to be the hottest thing since habanero sauce, the attraction is instantaneous, and it seems he feels the same. He's even impressed by her genius-level intelligence. She's never met someone so perfect for her. Good thing he isn't a Navy SEAL or Poppy wouldn't even consider going out with him.
Turns into two.
Navy SEAL Sam Travers is on the lucky streak of a lifetime. First, he gets a great rent-controlled apartment. Then his new neighbor turns out to be the most beautiful woman he's ever seen. She's funny and smart and, well, perfect--except, she doesn't date SEALs. Sam didn't exactly lie-lie...he told her he was in the Navy. And he fully intended to tell her...at some point. But coming clean two minutes before she meets his family and Teammates isn't the best plan. Finding out Poppy has a few secrets of her own, makes Sam doubt the lucky streak he thought he was on, and throws their relationship into a tailspin.
Things can't get much worse--but they do. When Sam's Team is sent to intercept the sale of a nuclear warhead to terrorists, the CIA sends a physicist with the SEALs. Poppy McCoy, Ph.D.
To repair broken hearts and a leaking nuke, Sam and Poppy will have to learn to trust each other again. Is it too late to save the world and their relationship?
---
What do you think about this review?
Comments
No comments posted.

Registered users may leave comments.
Log in or register now!