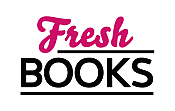 October ushers in great books with holiday themes!
"Travel was slow-paced in 1913, but love found a way"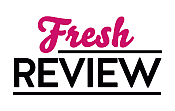 Reviewed by Clare O'Beara
Posted October 10, 2021

Amish romances often have a timeless quality, as the community prefers not to use modern conveniences and entertainments. But the Amish Charm Bakery series begins in 1913, in Charm, Ohio. So the option of solar panels, providing light, just doesn't exist. Travel is by foot, cart or buggy. Much of this story about MARYANN'S HOPE hinges on the fact that the next town over is half a day's travel away, and farmers and crafters just don't have much time.
Maryann Harding first wed an outsider, an Englisch man, but he was a gambler and died in an argument. She returned to her parents with her little daughter Betsy, assuring them she had matured and would choose more wisely next time. Now she is being courted by handsome, stable Andrew Wittmer, who makes furniture and hopes to run his own store someday. The path of true love can't run smoothly in fiction. But what occurs is a lot like life.
I enjoyed how the sheriff and local doctor come to snack at the bakery daily, their informed comments on the newspaper keeping Maryann up to date with Charlie Chaplin's move from stage comedy to movies, for instance. The bakery goods sound delicious, mostly sweet like custard pies, and evening meals consist of solid countryside meals like meatloaf and whipped potatoes, or chicken pot pie with biscuits and apple butter. Author Molly Jebber provides some recipes.
Andrew will marry a good cook, that's for sure. He's content to let Maryanne continue working. Millersburg, where Andrew's relatives live, is three hours away by buggy, but he's invited to set up there in his elderly uncle's store, prior to inheriting the business. He wants to go, but Maryanne feels it's impossible for her to leave her mother. Showing all the symptoms of a brain tumour, which wasn't understood at that period, Naomi gets severe headaches and becomes distressed ever since Maryanne left that first time. Maryann's sister who already lives elsewhere, doesn't think this is her responsibility, so the more dutiful daughter is imposed upon. Distance may separate the lovers, but it also creates or worsens misunderstandings and secrets, until the marriage day in May 2014 looks in serious doubt.
Many people are followed in the two towns, and we want the circumstances to work out well for them all. Life holds its share of sadness, but MARYANN'S HOPE is for people starting out together, who deserve better. The readers who already know the residents of Charm may enjoy the details more, but this reads perfectly well as a standalone. Be prepared for a gentle pace and open discussion of personal life choices. Nobody around here seems to have a private life, as gossip and personal stories provide news and entertainment, but with good intentions.
SUMMARY
The pleasing warmth of fresh-baked maple cookies...the sweet, buttery flakiness of a raspberry jam pastry. In 1913 Ohio, the Amish Charm Bakery is beloved by locals and visiting Englischer alike. And its understanding community always provides help, healing--and new chances for love...even for a widow faced with an impossible choice between her head and her heart.

Secrets devastated Maryanne Harding's marriage to an Englischer--and took away her untrustworthy husband. Now the young Amish widow has found contentment cooking up treats at the bakery, raising her little girl, and comforting her ailing mother. And when Andrew Wittmer asks her to marry him, Maryanne is over the moon with happiness that she and the kind furniture maker will put down roots in her hometown...

Until Andrew's uncle becomes ill, and Andrew must permanently take over his store in a town hours away. Though she would go anywhere to be Andrew's fraa, Maryanne can't abandon her mother--or the family that depends on her so much. And when she discovers Andrew harbors secrets of his own, Maryanne's hard-won trust is shaken. Now, can she risk difficult choices and take a leap of faith into the loving, joyful future she longs for most?
---
What do you think about this review?
Comments
No comments posted.

Registered users may leave comments.
Log in or register now!