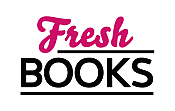 October ushers in great books with holiday themes!
"Jaine Austen is Back and Better Than Ever!"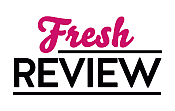 Reviewed by Alison Ellis
Posted October 7, 2021

Mystery Cozy | Mystery Hobbies
Freelance writer Jaine Austen is minding her own business when Lance, her next-door neighbor and shoe salesman to the rich and famous, volunteers her for a makeover, much to her dismay. Jaine is not known for her fashion sense, wearing anything with a little give and stretch and well past its prime. Ignoring Lance and perfectly happy in her dated wardrobe, Jaine heads out for a grocery run only to be mistaken for a homeless person. Chagrined, Jaine decides maybe a little makeover wouldn't be such a bad idea. Upon meeting Bebe Braddock, stylist to the stars, Jaine has an instant dislike for her and her vile treatment of everyone around her, including her husband and employees alike, but a free makeover is a free makeover. Later when Bebe calls Jaine and demands her immediate presence for a fitting, Jaine walks into a situation she should have seen coming…Bebe is dead, strangled with a metal wire hanger. What's worse is Jaine tries to save her and leaves her fingerprints all over the murder weapon. As suspect number one on the police radar, Jaine decides to dig into Bebe's life and clear her name. Will her new acquaintances help her or lead her to her doom?
Jaine and her feisty cat Prozac are back and better than ever in MURDER GETS A MAKEOVER. I spent a delightful week catching up with Jaine's antics in anticipation of reading this book and let me say it was a week well worth it (my husband and children may disagree). Laura Levine is the queen of the murder mystery with the comedic twist. It's hard to say what is more captivating with her novels, the comedy or the murder mystery. This installment is no different. Not only do we get a classic, cozy whodunit, but Prozac gets her time in the spotlight and Jaine's beloved Cuckoo for Cocoa Puffs t-shirt also has its time to shine. And let's not forget Jaine's adorable parents living their best life in Florida; well her dad is while her mom puts up with him.
MURDER GETS A MAKEOVER is a must-read for fans of cozy mysteries or the comedy genres. This book can be read as a standalone if you are new to this series. And if you are new to Levine's work, I hope you go back to the beginning of this hilarious series and immerse yourself in all things Jaine and Prozac. It's worth it.
SUMMARY
Writer-for-hire Jaine Austen, living in L.A. with her cat, Prozac, appreciates one of the perks of working freelance—a wardrobe that's heavy on elastic waists. But her BFF, Lance, has a makeover in mind, and it's about to lead to murder . . .

Uber-stylist Bebe Braddock plans to juice up her Instagram feed, and thinks Jaine would make a perfect "Before & After" model. At Lance's insistence Jaine is ushered into Bebe's sprawling Brentwood spread to await her transformation. Yet, while the surroundings are glamorous, the atmosphere is toxic as Bebe bullies her team of assistants, and even her husband, into obeying her every whim.

Having earned the wrath of everyone in her orbit, few are shocked when Bebe is found strangled with one of her detested wire hangers. But Jaine's prints are all over the murder weapon, making her a prime suspect. The police, however, aren't the only ones showing interest in her—so is Justin, Bebe's very cute, very young personal assistant. While Jaine navigates a cougar-style romance, Prozac is mistakenly hailed as a feline hero and catapults into internet fame. Still, there are more urgent matters at hand than Prozac's swelling ego. Because unless Jaine can track down Bebe's killer and clear her own name, the only new outfit she'll be modeling is an orange prison jumpsuit. . .

---
What do you think about this review?
Comments
No comments posted.

Registered users may leave comments.
Log in or register now!