"Our Four Favorite Retirees Are Back and Better Than Ever!"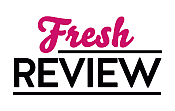 Reviewed by Alison Ellis
Posted October 7, 2021

Mystery Private Eye | Mystery Cozy
The Thursday Murder Club is back. The retirees of Cooper's Chase are basking in the afterglow of their first successful murder investigation. Soon enough this changes when someone from Elizabeth's past asks for her help. Knowing she should ignore it, but curious, Elizabeth decides to meet with this man who is being escorted by security. What could he have done to warrant this protection detail? He's accused of stealing millions of dollars worth of diamonds from the wrong people. Elizabeth decides to help her old friend and use her contacts to dig into where the missing diamonds have gone. Meanwhile, Ibrahim is recovering from a vicious mugging that has sent him spiraling.
It doesn't take long for the first body to be found, and then the second and third. As the men and women of the club dig deeper into the diamond heist, they are also demanding justice for Ibrahim and his cold-hearted attacker. As their past has proven, it would be unwise for anyone to underestimate this group. They will get justice, even if they must risk their own lives to do it.
THE MAN WHO DIED TWICE is the perfectly executed follow-up in the Thursday Murder Club series. Our four favorite retired supersleuths are back and better than ever. Elizabeth with her perfect dry humor. Joyce with her delightfully hilarious journal entries and antics. Ron with his brutal honesty. And dear Ibrahim who must use all his psychological wit to help himself this time.
The murder mystery itself will keep readers guessing as it was so perfectly plotted the ending will come as a shock. The various subplots are just enough to keep things interesting and keep readers guessing as to how one could possibly be related to the other…or are they at all? We do see some nice character development in this installment, which is lovely to see with these characters and their vastly different backgrounds.
I'm not sure how this classifies as a "cozy" mystery. There are some very graphic descriptions that one usually doesn't see in the cozy genre. So die-hard readers of the cozies be warned. This didn't take anything away from my reading experience as I like to change things up with the occasional darker thrillers, but it should be noted for those who do not like vivid imagery.
Overall, if you loved THE THURSDAY MURDER CLUB, THE MAN WHO DIED TWICE is the perfect follow-up in this series.
SUMMARY
The second gripping novel in the #1 internationally bestselling Thursday Murder Club series, the first of which Kate Atkinson called "A little beacon of pleasure in the midst of the gloom. . . SUCH FUN!"

Elizabeth, Joyce, Ron and Ibrahim—the Thursday Murder Club—are still riding high off their recent real-life murder case and are looking forward to a bit of peace and quiet at Cooper's Chase, their posh retirement village.

But they are out of luck.

An unexpected visitor—an old pal of Elizabeth's (or perhaps more than just a pal?)—arrives, desperate for her help. He has been accused of stealing diamonds worth millions from the wrong men and he's seriously on the lam.

Then, as night follows day, the first body is found. But not the last. Elizabeth, Joyce, Ron and Ibrahim are up against a ruthless murderer who wouldn't bat an eyelid at knocking off four septuagenarians. Can our four friends catch the killer before the killer catches them? And if they find the diamonds, too? Well, wouldn't that be a bonus? You should never put anything beyond the Thursday Murder Club.

Richard Osman is back with everyone's favorite mystery-solving quartet, and the second installment of The Thursday Murder Club series is just as clever and warm as the first—an unputdownable, laugh-out-loud pleasure of a read.

---
What do you think about this review?
Comments
No comments posted.

Registered users may leave comments.
Log in or register now!