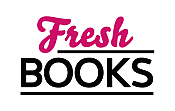 October ushers in great books with holiday themes!
"A small white kitten brings romance to her humans."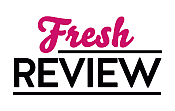 Reviewed by Annetta Sweetko
Posted October 7, 2021

Snowball is back and she goes from disliking the human Daniel Aarons to wanting him to stay for her newest favorite person, Sophie Heidt. Sophie has been hired to manage Weber Haus, the Victorian B&B owned by Miss Tillie Weber. What is a poor cat to do when her humans just don't get what she wants them to do? Hopefully, THE TWELVE DAYS OF SNOWBALL will be enough to get the job done.
Daniel and Sophie get off on the wrong foot because Daniel is a doer and a helper-type person. He and his team are constructing an addition to the B&B. Sophie is a new hire, but an experienced manager having worked at a high-end hotel, only to be double crossed by the owner's son. When a crisis arises sending Miss Tillie, Lukas, and Emily (introduced in SNOWBALL'S CHRISTMAS) rushing off to the hospital and leaving Sophie not only in charge of the B&B but also the planning for the holidays, overseeing the construction (much to Daniel's dismay), and preparing for the Christmas Market which means dealing with the wealthy, spoiled Giselle Becker. They have a long way to go to even begin to work together.
THE TWELVE DAYS OF SNOWBALL is a delightful, holiday read. Little Snowball is so adorable she makes you want a little Snowball of your own. Whether you are a true cat person or not won't matter; this little furball will steal your heart. The sections that contain her thoughts are really cute and certainly add to the delight of the whole book. Her adventures are in mischief and matchmaking. hitch-hiking rides and being a sweet furbaby, when not attacking Daniel.
The humans in her world are very interesting, very realistic people. Daniel has been concentrating on getting his construction company going, he hasn't had time for dating, didn't even miss it until he sets his eyes on Sophie. They get off on the wrong foot, partly due to Sophie being low on trust. Having set her sights on a hotel as a child, her dream job, and being cheated out of that job, puts her in a position of needing to make a choice. Sometimes dreams are meant to change. People are meant to be together and if that means they give up their own dreams for the other person, then that is what is meant to happen You will have to read THE TWELVE DAYS OF SNOWBALL to find out how this couple and this kitten manages to make all their dreams come true together.
You might guess that along with Snowball and Christmas, the song The Twelve Days of Christmas work their way into the storyline. A fun, relaxing, funny, heartwarming, and, of course, a sweet romantic happily ever after are in store for anyone who picks up THE TWELVE DAYS OF SNOWBALL!
SUMMARY
Just in time for the holidays, author Kristen McKanagh gifts readers with the latest heartwarming novel featuring lovable, irresistible, mischievous feline ball of fluff, Snowball. By now, the kitten we met in Snowball's Christmas is all grown up, greeting guests at her Victorian B&B forever home near the mountains--and sharpening her matchmaking skills…

Snowball takes her job as the "official kitty" at the Victorian B&B Inn, Weber Haus, very seriously. Greeting guests and keeping tabs on them is a full-time feline job, after all. However, being nice to Daniel Aarons is not on her to-do list. The handsome construction manager almost messed up her forever family, and she isn't about to forgive him anytime soon…

But then someone new arrives at Weber Haus. Her name is Sophie Heidt—and she's the B&B's new manager. When Snowball goes missing on Sophie's first day, Daniel, in charge of the new hotel wing, comes to her rescue by getting the cat to do what she does best: attack him.

It doesn't take long for Snowball's animal instincts to reveal that Daniel and Sophie are meant to be together. Unfortunately, Daniel keeps making a mess of things. It's going to take some special insight and holiday cheer to bring them together. But if anyone can do it, Snowball can—even if she has to tolerate turtle doves, French hens, calling birds, and other fur-raising human traditions…
---
What do you think about this review?
Comments
No comments posted.

Registered users may leave comments.
Log in or register now!