"Rag-tag bands strives to defeat ancient evil threatening humanity"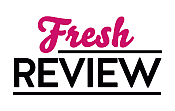 Reviewed by Make Kay
Posted October 7, 2021

First in a mind-blowing new series, fantastic author C.S. Pacat leaps forward with DARK RISE. C.S Pacat has been a favorite author of mine since the outstanding Captive Prince series. On the surface, DARK RISE seems less byzantine and less opulent than the Captive Prince books, but wow, it provides some sucker punches that left me deliriously reeling in delight.
This is a fantasy series with teenage characters that present as New Adult and a subtle LGBQT slant that will surprise none of Pacat's previous followers. The character development is great and much of the action is fairly character-driven. Yet there are skirmishes and battles, and plenty of fantastical gore and horror. Magic underpins most of the major surprises, but not all. A classic good versus evil set up with the fate of all humanity in the balance against the ancient and nearly all-powerful Dark King.
The story is told in multiple points of view. Several huge reveals don't come until the end of the book, so there is plenty of incertitudes all along and a feeling of whiplash at the end. Some of the relationships are not shown on-page, which both heightens the uncertainty and also makes it harder to connect with the puzzle of the characters and their development.
Pacat brings us flawed characters doing their best to stay alive to fight another day, facing insurmountable odds and a bleak outlook. Yet there is a sense of hope and resolve imbued in the main characters that leave the reader with something to grasp on to, as DARK RISE end with a cliffhanger. I am chomping at the bit to find out what unexpected revelations will come in book 2, which has no publication date as yet. Pacat's DARK RISE is chock full of action and plot twists, leaving the reader in shocked awe.
SUMMARY
In this stunning new fantasy novel from international bestselling author C. S. Pacat, heroes and villains of a long-forgotten war are reborn and begin to draw new battle lines.
Sixteen-year-old dock boy Will is on the run, pursued by the men who killed his mother. Then an old servant tells him of his destiny to fight beside the Stewards, who have sworn to protect humanity if the Dark King ever returns. Will is thrust into a world of magic, where he starts training for a vital role in the oncoming battle against the Dark.
As London is threatened and old enmities are awakened, Will must stand with the last heroes of the Light to prevent the fate that destroyed their world from returning to destroy his own.
---
What do you think about this review?
Comments
No comments posted.

Registered users may leave comments.
Log in or register now!