"Two army veterans sniff out a scandal"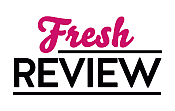 Reviewed by Clare O'Beara
Posted October 3, 2021

Romance Military | Romance Suspense | Inspirational Romance
Sarah Denning is a military journalist at the start of ACCEPTABLE RISK. Her convoy is attacked, and she is abducted, but a daring raid frees her – that's not giving anything away, because the main story is set back home, so she has to get home. Army Ranger Gavin Black was among the group who freed her. They met while both were serving in the US Army in Afghanistan and had briefly dated.
Sarah, to her disgust, is discharged on a false PTSD psychiatric evaluation at the whim of her father, Lieutenant General Lewis Denning. The two don't have a good relationship. The general doesn't want to lose his only daughter, but Sarah understandably feels he is controlling her life and tarnishing her name. Tragically, Sarah's younger brother Dustin has committed suicide, like a woman at the start of the tale whose PTSD became unbearable. Gavin, now with Black Ops Security, is requested to keep close to Sarah, by Caden her older brother and secretly, the general. Much of the story is set in or around a VA hospital in South Carolina. I thought that when Sarah got out of the hospital the story would move to other scenes, but it kept circling back to the same locale. If you're prepared for this, you'll likely be happier than I was. The nose of a good investigative reporter having been alerted, a series of strange stories are sniffed out, until Sarah and Caden are in serious danger.
We like our heroes to be larger than ourselves, taking on enemies in our place and fighting bigger battles than we encounter in everyday life. This exciting romantic suspense series by Lynette Eason is called 'Danger Never Sleeps', and ACCEPTABLE RISK is the second book. The detail is well written, and I especially found great sympathetic writing towards those with terrible memories, or shock, or longer lasting trauma. Some action tales gloss over the lingering effects that distress and tragedy have on innocent people. We need to have this conversation, now especially when hospitals have been central to our news screens and updates have been discouraging. This thriller is a clean read which will provide inspiration and encouragement to readers, while we get to cheer on a romance against the odds. I would be keen to read more in this series.
SUMMARY
Sarah Denning is a military journalist with the Army in the Middle East when her convoy is attacked and she's taken hostage. When former Army Ranger Gavin Black is asked by his old unit commander--Sarah's imposing father--to plan an extremely risky rescue, he reluctantly agrees and successfully executes it.
Back in the US, Sarah is livid when she's discharged on a false psychiatric evaluation and vows to return to the Army. Until she learns of her brother's suicide. Unable to believe her brother would do such a thing, she puts her plans on hold and enlists Gavin to help her discover the truth. What they uncover may be the biggest story of Sarah's career--if she can survive long enough to write it.
Strap in for another breakneck nail-biter from bestselling romantic suspense author Lynette Eason that will have you up turning pages long into the night.
---
What do you think about this review?
Comments
No comments posted.

Registered users may leave comments.
Log in or register now!