"Come visit Promise Glen with Dorcas and Thomas"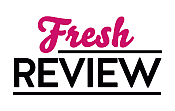 Reviewed by Clare O'Beara
Posted October 3, 2021

Dorcas is the schoolteacher at Promise Glen. At twenty-five, she's considered young for an old maid teacher, and old to be looking for a husband. In A SPRINGTIME HEART, Dorcas Beiler is the first priority on Thomas Fisher's mind, when he returns from a few years of working with his uncle's building firm in Ohio. As giddy teens they had a few reckless incidents in common, and Dorcas managed to escape without a stain on her name, but Thomas wasn't so lucky. The small Amish community welcomes him back – sort of. No guarantee that Dorcas will even be pleased to see him.
If you enjoy a tale full of busy people, growing kids, and small-town gossip, this romance will keep you reading. Even without modern appliances, the Amish still go through many of the same issues a modern town experiences. The district meeting meets upheaval, new neighbours aren't so understanding of youngsters, and fake news gets spread without Twitter.
Dorcas is probably making too much of one event from way back in the day. But the thing is, nothing else ever happened to her, beyond relatives' illnesses and lessons in quilt sewing. Lacking a wide variety of experiences, she finds it hard to see something in proportion. She's all about duty and responsibility, which are fine qualities in a teacher. But to me, Dorcas does come across as a bit one-sided. And we don't get an explanation of why the good single men or widowed men of the locality are not politely visiting her family.
Thomas, the minister's son, is still somewhat happy go lucky, intending to start his own firm and just hoping for business. The other lads on his family farm somewhat resent that he shows up looking to stay, help out with chores and stroll into society. Why didn't he stay in Ohio? they ask.
This spring if you have been through enough stress, and you want to pick up a book that helps you relax and laugh a little at how folks go on, Marta Perry can hardly be beaten. Her stories about 'Promise Glen' are kind, reliable, and evocative of the outdoor work and indoor skills needed by the Amish, as well as some comforting wise words. A SPRINGTIME HEART may do us all good.
SUMMARY
A second chance at love blooms in the quaint Amish community of Promise Glen, from national bestselling author Marta Perry.
Dorcas Beiler's reckless teenage years are far behind her. She's serious and responsible now, and the good people of Promise Glen trust her with the education of their children. But when her first love returns after years of exile from the community, her past comes rushing back. Thomas is the only one who knows her secret, and despite his careless charm and teasing manner, she refuses to let her guard down.
Thomas Fisher has plans. Plans to start a construction company and prove himself a success to all those who doubted him, and plans to find the woman he left behind. His chance comes when he lands the opportunity to rebuild the stable and shed at the community school. He won't be paid for his time, but he'll be able to showcase his abilities...and spend time with Dorcas.
Scenting love in the air, Dorcas's young pupils make excuses to bring them together. As old feelings stir, Dorcas and Thomas wonder whether their first love might also be their last.
---
What do you think about this review?
Comments
No comments posted.

Registered users may leave comments.
Log in or register now!