"A love story with a perfectly imperfect paranormal couple and a few horror film style thrills!"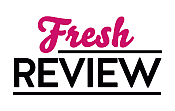 Reviewed by Miranda Owen
Posted September 27, 2021

Romance Paranormal | Fantasy Urban
MILE HIGH WITH A VAMPIRE is the thirty-third book in the "Argeneau" vampire series by Lynsay Sands. When I first read the description for this book, I worried that there would be too much focus on the action and not enough focus on the two main characters and the relationship. Happily, that was not the case. In this story, the heroine is an immortal while the hero starts out as a human. Although aware of each other, to different degrees over the years, a plane crash changes everything.
The first part of this book felt very much like a horror film (which I love). The plane that crashes is full of immortal passengers with only the two pilots being human. If the situation wasn't already chaotic and traumatic, the injured immortals create yet another level of danger. Because of their near fatal injuries, the normally friendly immortal women become crazed in their need for human blood in order to heal. The ethical questions abound. Lynsay Sands paints a vivid picture of a stark background, a frenzied situation, and the beginning of a love connection fueled by a desire to stay alive. It's not all running for their lives and blood loss. Over the course of their short yet crazy journey toward some semblance of safety, when they are passed out, Jet and Quinn experience shared dreams. I loved this because, unlike is usually the case in these books, the dreams are more about getting to know each other rather than with an emphasis on any sexual fantasy. These charming shared dreams in which they learn more about each other create an intimacy that would otherwise not happen, given their current circumstances. I like that this story is told from alternating perspectives, allowing the reader to get a better understanding of the hero and heroine. Jet Lassiter is a pilot for Argeneau Inc. and gives the impression of a typical alpha male. What Quinn and the readers discover, is that he's self-aware, understanding when it comes to others, and a guy who's sweet as well as sexy. Quinn Peters is a doctor who tried for perfection in her personal as well as professional life. Rather than any kind of ego trip, being thought of as "good" translated to being safe for her. Jet winds up being the kind of man who appreciates her for who she is, without any kind of conditions. There is a freedom that comes with his love that she never really had in past relationships. The secondary characters, made up of well-meaning and protective immortals, are alternately amusing and obnoxious at times. There are enough sexy times in MILE HIGH WITH A VAMPIRE to balance the action and horror to satisfy romance fans.
MILE HIGH WITH A VAMPIRE is a love story with a perfectly imperfect paranormal couple and a few horror film style thrills thrown in. I appreciated how Lynsay Sands gave surface details about Quinn's tragic past, without making it too detailed for sensitive readers. Everybody has their own comfort level, but this didn't have a blow-by-blow account. I really enjoyed the epilogue that showed how the main characters moved forward with making their relationship fit the lives they want to have. I look forward to reading the next "Argeneau" book.
SUMMARY
In the latest Argeneau novel from New York Times bestselling author Lynsay Sands, an immortal and her mortal pilot are on the run from hungry vampires...and discover they're life mates along the way.
Jet Lassiter likes being a pilot for Argeneau Inc. Perks included travelling to exotic locations and meeting interesting people, even if they are the blood-sucking kind. He's living the good life, until his plane goes down in the mountains and four of his passengers are gravely injured. They need blood to heal... and Jet is the only source.
Quinn Peters never wanted to be immortal. Once a renowned heart surgeon, she was turned against her will and now she has to drink blood to survive. Before she can ask how her "life" can get any worse, she's in a plane crash. One of the few survivors, Quinn is desperate to get the mortal pilot to safety before her fellow immortals succumb to their blood lust and drain Jet dry.
But hungry vampires are the least of their worries—the crash wasn't an accident, and someone is trying to kill Quinn. Will she and Jet find their happily ever after as life mates, or will her assassin find her first?
---
What do you think about this review?
Comments
No comments posted.

Registered users may leave comments.
Log in or register now!