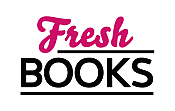 October ushers in great books with holiday themes!
"Merging fact and fiction, The Real Valkyrie will engage and enlighten!"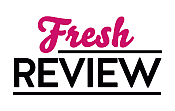 Reviewed by Karen Siddall
Posted September 16, 2021

Initially discovered in 1878 in an elite Viking grave chamber on Bjorko (Birch Island), the site of an ancient Viking community, the bones and grave goods of a Viking warrior were determined through DNA testing in 2017 to be those of a woman. This and similar findings have altered archaeological and historical views of early Viking life and the long-held belief that only Viking men became adventurers, raiders, and traders while Viking women remained at home, rearing the next generation and keeping life moving ahead.
With only the bones and remnants of the grave goods from the elaborate burial chamber, author Nancy Marie Brown has woven together a fictionalized story of the warrior woman's, or "valkyrie's" life in THE REAL VALKYRIE. She accomplishes this by incorporating the evidence presented by these remains with the latest interpretations of the plethora of Viking sagas, songs, myths, legends, and lore. Additionally, she has gathered other collaborative documentation from the numerous cultures the Viking traders and raiders came in contact with during their 300 years of domination, exploration, marauding, and as they established trade routes east into the Baltics, Byzantine, Baghdad, and beyond.
Each chapter leads off with a brief vignette of what the warrior woman's life could have been. Dubbed Hervor, after the main character of one of the better-known sagas, she is introduced as a young girl whose community is attacked by an enemy band of Vikings. She is enslaved, only to find herself a member of the victor's queen's household, where she flourishes and eventually becomes the independent and successful leader of her own warband, as indicated by her well-appointed grave chamber.
Following Hervor's story, supporting material for the details of Hervor's imagined life is then presented and explained. This gives the reader a real feel for the place, time, history of the Vikings, and their way of life and includes discussions of weapons, ships, boat and boat building, and my favorites, their clothing. One of the most fascinating aspects revealed is how Viking artifacts have been uncovered throughout Northern Europe, Great Britain, North America, and along the trade routes leading to the Far East.
Merging the academic details with the fictionalized version of Hervor's life makes for interesting and enlightening reading. The author's writing style is comfortable and creates an authentic, plausible, and engaging story. I really wanted to have more of Hervor's imagined story. The detailed and informative backup material lured me in and made me want to read more on the subject, including the highlighted source documents and old Norse sagas. Thankfully, the author provides a section titled "Further Reading" to make this easier.
The book is an amazing amalgam of research, creativity, and imagination. I recommend THE REAL VALKYRIE to readers that want to read the real story of the Vikings or who have enjoyed historical fiction featuring this subject and time period but are looking for something more substantial (and substantiated), and especially readers who have enjoyed such popular media as the television show The Vikings but want to read an interesting and engaging history of the basis of the fiction.
SUMMARY
In 2017, DNA tests revealed to the collective shock of many scholars that a Viking warrior in a high-status grave in Birka, Sweden was actually a woman. The Real Valkyrie weaves together archaeology, history, and literature to imagine her life and times, showing that Viking women had more power and agency than historians have imagined.

Brown uses science to link the Birka warrior, whom she names Hervor, to Viking trading towns and to their great trade route east to Byzantium and beyond. She imagines her life intersecting with larger-than-life but real women, including Queen Gunnhild Mother-of-Kings, the Viking leader known as The Red Girl, and Queen Olga of Kyiv. Hervor's short, dramatic life shows that much of what we have taken as truth about women in the Viking Age is based not on data, but on nineteenth-century Victorian biases. Rather than holding the household keys, Viking women in history, law, saga, poetry, and myth carry weapons. These women brag, "As heroes we were widely known--with keen spears we cut blood from bone." In this compelling narrative Brown brings the world of those valkyries and shield-maids to vivid life.
---
What do you think about this review?
Comments
No comments posted.

Registered users may leave comments.
Log in or register now!