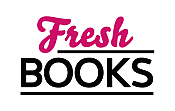 October ushers in great books with holiday themes!
"The psychological study of a high society woman unraveling at the seams"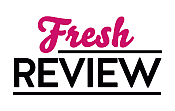 Reviewed by Laura Mueller
Posted September 16, 2021

Women's Fiction | Thriller Domestic
What do you get when you mix a sprinkle of The Tell-tale Heart with a helping of The Yellow Wallpaper? You guessed it – Virginia Feito's debut novel MRS. MARCH. Poor, poor Mrs. March. All she wants to do is gather her regular order of freshly baked olive bread, plus a couple of boxes of macarons for a special event, at her local bakery. She doesn't want to be cut in line, and she certainly doesn't want to be told that the main character of her husband's hit new novel reminds the shop manager of her. What could be so bad about your husband basing a character in one of his novels on you? That's charming, even romantic, no? Well… not when the main character is an unlovable prostitute whose paying customers pity her and won't touch her. It is here that the tale and Mrs. March alike begin to unravel upon coming to this horribly embarrassing realization.
If you're itching to read a thriller that heavily emphasizes the psychological, then MRS. MARCH may be just the novel for you. Mrs. March is an increasingly unreliable narrator that lives in a modern-day timeframe that is never explicitly defined. She is a housewife with lots of time on her hands to think, get suspicious, and deems her neighbors as enemies based on the innocuous, day-to-day interactions she has with them. Feito shares Mrs. March's innermost good, bad, and downright ugly thoughts with you to drive the majority of the story forward. Some may find Feito's main character to be unlikeable and completely unredeemable – Mrs. March is not painted to be a sympathetic character. However, Feito peppers this intense psychological study with moments of caustic humor that lighten the tale up just enough to keep you reading through to the end, in hopes that you'll finally learn Mrs. March's first name.
Elisabeth Moss has optioned MRS. MARCH, so pick this novel up if you want to read the book before experiencing the movie. Moss will undoubtedly bring her richness of expression to the character of a woman oppressed, enranged, and unhinged.
SUMMARY
A twenty-first-century Highsmith, Virginia Feito conjures the unforgettable Mrs. March, an Upper East Side housewife whose life is shattered by her husband's latest novel.
In this astonishing debut, the venerable but gossipy New York literary scene is twisted into a claustrophobic fun house of paranoia, horror, and wickedly dark humor. George March's latest novel is a smash. No one is prouder than Mrs. March, his doting wife. But one morning, the shopkeeper of her favorite patisserie suggests that his protagonist is based on Mrs. March herself: "But . . . isn't she . . .' Mrs. March leaned in and in almost a whisper said, 'a whore?"
Clutching her ostrich-leather pocketbook, she flees, that one casual remark destroying her belief that she knew everything about her husband - as well as herself. Suddenly, Mrs. March is hurled into a harrowing journey that builds to near psychosis, one that begins merely within the pages of a book but may uncover both a killer and the long-buried secrets of her past.
---
What do you think about this review?
Comments
No comments posted.

Registered users may leave comments.
Log in or register now!