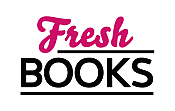 Best reads for September
"Rescuing and rehoming pets sounds great - until murder is involved"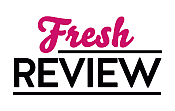 Reviewed by Clare O'Beara
Posted September 9, 2021

Liz Denton stars in this cosy mystery which is second in the Furever Pets series, sharing a name with the pet rescue and rehoming service she runs. The location is Grey Falls, Ohio, but other than the summer warmth, I didn't find much that was location-specific – good and bad! Dropping off a cat to a new owner goes badly when Liz discovers the adopter is deceased. DIAL 'M' FOR MAINE COON refers to a large, fluffy breed of cat, and most owners will tell you these are bright animals. The puss in question though, Sheamus, is elderly and has an asthma issue, so he's harder to rehome than usual.
Liz doesn't run the only animal rescue in town; Courtney Shaw, who raises funds from adoptions, seems to have built her social status on her work and takes it poorly when Liz starts doing the same line of work, for less perfect pets. I found this disagreeable lady less than credible, especially the implication that she might risk her own reputation. Don't animal lovers put the pets first? Liz is married to a veterinarian, Manny, which gives her a head start.
The author, Alex Erickson, is a man who is suiting the market for female amateur sleuths. He also throws in many references to private detective work, beginning of course with the Maine Coon cat's name, as a PI used to be referred to as a shamus. Liz makes a basic background check on potential pet owners but doesn't go far enough. Joe Hitchcock, who she finds dead in his office, is identified by the police as Joe Danvers, who left town and changed his name to avoid being blamed for a tragedy. With her daughter, Amelia, and son, Ben, Liz looks into the cold case of Christine Danvers, who went missing thirty years ago. Amelia is training with a discreet private investigator called Chester Chudzinski, and has more fun than she should while using some odd methods. The girl also has become extremely close with a lady who is his work partner, Maya; Liz is oblivious to what I think is going to be revealed in the next book.
Can Liz solve two cases in one? Well, it is a complex situation, that is for sure, with many Danvers family issues coming home to roost. I have to tell everyone yet again, do not get into a vehicle with an abductor. If you enjoy tales about animal rescue, or slightly overstated characters in small towns, just DIAL 'M' FOR MAINE COON! Alex Erickson has also written cosies about a Bookstore Cafe, and I preferred the present tale of crime to the one I have read in the earlier series, maybe just because of the many pets we meet.
SUMMARY
Animal rescue is always risky business, but Liz Denton, owner of the Furever Pets, finds out it's also dangerous when someone puts down one of her prospective pet adopters . . .

Liz is thrilled to find a forever home for her latest rescue, Sheamus, a Maine Coon cat. But on adoption day, she discovers Sheamus's would-be owner, Joe Hitchcock, murdered in his study. Joe's shocking death reveals an even more startling secret: his real name was Joe Danvers . . . a man accused of killing his wife thirty years ago.

Liz knows she should focus on finding Sheamus a new home, but this mystery already has its claws in her. So Liz begins vetting the clues from both investigations. But with a stalker sniffing at her heels and a rival swatting at her business, Liz's curiosity may come at a hefty price . . . especially since Joe's case has more lives than a cat.
---
What do you think about this review?
Comments
No comments posted.

Registered users may leave comments.
Log in or register now!