"Two murders test the sleuthing skills of Dallas and Roarke..."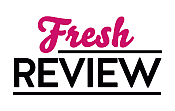 Reviewed by Ruth Castleberry
Posted September 4, 2021

Thriller Police Procedural | Romance Suspense
Two murder victims, only a few blocks apart yet separated by almost 40 years, confront Detective Eve Dallas on the same day. One case involves Dallas' husband Roarke as the construction site owner where the crew discovers the long ago buried body. Police recognize the second victim as a homeless woman who many in the neighborhood remember with fondness.
Det. Dallas and her crew – Peabody, McNab, Feeney, Baxter, and Trueheart – immediately delve into identifying the two female victims. The homeless woman's current identity is Alva Quirk, and the beat cops call her a 'concerned citizen' who kept records on people she observed breaking the law. Alva's autopsy indicates historical physical abuse while the coroner considers her current health 'remarkably good' for someone living on the streets. Dallas initiates a nationwide search, determined to discover Alva's real identity and why she ended up homeless in New York City.
Since Roarke owns the building site of the second victim – a young woman and her unborn fetus – he works with Dallas to discover who she is and how she got buried in the basement of a building he is tearing down. So, Dallas engages a forensic anthropologist who determines the body is of Middle Eastern heritage.
As usual, Dallas follows every clue and finds the truth behind both murders. Again, the author spins a complex and compelling yarn. Readers catch up with their favorite characters in this 53rd installment of the In Death series—another engaging and suspense-driven story from the impressive storytelling pen of J. D. Robb.
SUMMARY
In the latest novel in the #1 New York Times bestselling series, homicide detective Eve Dallas sifts through the wreckage of the past to find a killer.

The body was left in a dumpster like so much trash, the victim a woman of no fixed address, known for offering paper flowers in return for spare change—and for keeping the cops informed of any infractions she witnessed on the street. But the notebook where she scribbled her intel on litterers and other such offenders is nowhere to be found.

Then Eve is summoned away to a nearby building site to view more remains—in this case decades old, adorned with gold jewelry and fine clothing—unearthed by recent construction work. She isn't happy when she realizes that the scene of the crime belongs to her husband, Roarke—not that it should surprise her, since the Irish billionaire owns a good chunk of New York. Now Eve must enter a complex world of real estate development, family history, shady deals, and shocking secrets to find justice for two women whose lives were thrown away…
---
What do you think about this review?
Comments
No comments posted.

Registered users may leave comments.
Log in or register now!