"A Suspense Filled Story With an Explosive Ending"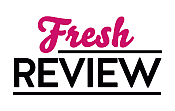 Reviewed by Sandra Martin
Posted September 4, 2021

Romance Suspense | Christian | Suspense
Shelby Pearce is being paroled after spending fifteen years in prison for a murder and robbery she didn't commit. FBI Special Agent Denton McClure has spent years trying to locate the five hundred thousand Shelby was accused of stealing from her brother-in-law's charity. As Denton gets closer to Shelby, he begins to have a TRACE OF DOUBT about her guilt.
Not everyone in Valleysburg, Texas, is welcoming ex-con, Shelby Pearce, into their community. Although some folks are willing to give her a second chance, there are others who want to run her out of town. When the threats, stalking, and accidents start to happen, Shelby knows someone is dead serious about silencing her. Special Agent Denton McClure befriends Shelby posing as a math teacher and helpful neighbor, but she soon learns the truth about who he is and what he is investigating. As the two work out their differences and join forces, they devise a plan to lure the real killer out. Will Shelby still keep her faith when she learns the truth about who is stalking her and why?
TRACE OF DOUBT is a Christian suspense novel incorporating real authentic characters into a gripping storyline that explores family deceptions, personal sacrifices, redemption, and the power of the truth. Shelby's release from prison and her strength and resiliency to start over is supported by her faith. Her journey, and those that support her, are inspirational. The mystery itself is a well-plotted puzzle that will shock you at the end when the killer and their level of psychopathy is revealed. Although there are parts of the story that are questionable, such as Shelby's father's treatment of her and her willingness to take the fall for a crime she didn't commit, readers will still enjoy this suspense-filled story with an explosive ending.
SUMMARY
Bestselling and award-winning author DiAnn Mills delivers a heart-stopping story of dark secrets, desperate enemies, and dangerous lies.

Fifteen years ago, Shelby Pearce confessed to murdering her brother-in-law and was sent to prison. Now she's out on parole and looking for a fresh start in the small town of Valleysburg, Texas. But starting over won't be easy for an ex-con.

FBI Special Agent Denton McClure was a rookie fresh out of Quantico when he was first assigned the Pearce case. He's always believed Shelby embezzled five hundred thousand dollars from her brother-in-law's account. So he's going undercover to befriend Shelby, track down the missing money, and finally crack this case.

But as Denton gets closer to Shelby, he begins to have a trace of doubt about her guilt. Someone has Shelby in their crosshairs. It's up to Denton to stop them before they silence Shelby—and the truth—forever.
---
What do you think about this review?
Comments
1 comment posted.
Re: A Suspense Filled Story With an Explosive Ending

Mumbai Escorts https://www.sanjanakaur.com
(Sanjana Kaur 5:38am September 8)
Registered users may leave comments.
Log in or register now!