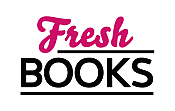 Best reads for September
"A twisted tale of family misfortunes"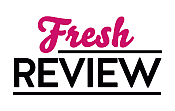 Reviewed by Clare O'Beara
Posted September 4, 2021

Mystery Woman Sleuth | Mystery
Lyla Moody features in the second 'Jane Doe Book Club' mystery, set in Georgia. The club, only consisting of ladies, enjoys crime reads, hence their name. This month, Agatha Christie's Crooked House is under discussion. This twisted tale of family misfortunes begins to have an alarming resonance as crime hits the town. READING BETWEEN THE CRIMES is not your typical library-set cosy, I warn.
Sweet Mountain, Georgia, is not especially violent, but we're told a string of unsolved crimes have occurred on the interstate. Lyla tries her best to identify the victims in police files. She works as a trainee private eye for her uncle Calvin Cousins, so it's not surprising a neighbour should ask her advice. Harper Richardson, a married lady who works at the library, wants to know how to find a missing relative. She doesn't have time for details before the book club meeting gets under way. Leonard Richardson, Harper's husband, is by all accounts a controlling, angry man. Everyone is shocked when Leonard is found dead at a later social event. Could Harper be to blame? The police certainly believe so. Only then does the strangeness of Harper's domestic life come into the open air.
Lyla's close relationship with her parents and grandmother feature strongly. She is dating a police officer, but we don't see nearly as much of that relationship. I've yet to read the first book in the series, and this may be why there seemed to be a great many characters, some of whom underwent major changes during the story. Some new characters were introduced through completely unlikely events. To be truthful, Lyla seems just as surprised as I was. I don't know if randomness is part of the author's style, as I have not read anything by Kate Young previously. I would class READING BETWEEN THE CRIMES as more of a PI story than a cosy, with firearms involved.
In particular I like the warning about controlling partners who impose arbitrary rules and take the family away from relatives. We also see how one generation's choices impact on the next, and how long-hushed up events can return to haunt a family. Autumn in Georgia may be pretty, and I'd like to see more of the locality. A book club working together on solving crimes is a fine idea, with scope for new, more sympathetic characters in the next instalment. If you enjoyed Crooked House, the updated account READING BETWEEN THE CRIMES has many similarities and twists.
SUMMARY
Perfect for fans of Ellery Adams and Kate Carlisle, the members of the Jane Doe Book Club are on the case as Kate Young's peachy-keen Georgia-set mystery series comes back for seconds.

What better time than Halloween to dig into a bracing discussion of a diabolical murder mystery? And what better choice for the Jane Doe Book Club than Agatha Christie's Crooked House? Lyla Moody and her friends are soon embroiled in debate over whether the heroine's actions are particularly believable. But not long after the meeting, sleepy Sweet Mountain, Georgia, is rocked by a murder that uncannily echoes the novel in question.

When Lyla and her grandmother arrive at the charity event that Lyla's mother is hosting, they barely have time to hang up their fall jackets before they stumble upon a body in the library. Leonard Richardson, it seems, was robbed and then hit over the head with a brass candlestick--which throws suspicion on Harper Richardson, his young widow and a friend of the Jane Does.

Lyla and the rest of the Jane Does pool their prodigious intellects to clear Harper's name. Peculiarly, all of the clues seem to have been lifted directly from the plot of Crooked House. But as Lyla probes the pages of Christie's classic whodunnit for hints on catching the killer, she uncovers secrets from her mother's past--secrets that suggest that Lyla's own house may be crooked as well.
---
What do you think about this review?
Comments
No comments posted.

Registered users may leave comments.
Log in or register now!