"Sassy homicide detective brings new and old killers to deserved justice"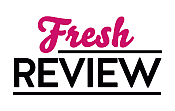 Reviewed by Make Kay
Posted September 1, 2021

Thriller Police Procedural | Romance Suspense
It's always a delight to dive back into the world of New York homicide detective Eve Dallas, and author J.D. Robb brings us book fifty-three in the In Death series. Robb keeps the series fresh by things such as varying how hard the murderer is to uncover, how the investigation unwinds, and how introspective Dallas and her hunky thief turned mogul husband Roarke are. FORGOTTEN IN DEATH is a less contemplative read and more of a solid action book for the series. There are three murders for the price of one book here, and Robb deftly weaves the two mysteries and narratives together. While astute readers will probably figure out early in the book who the perpetrators are, this in no way diminishes the enjoyment of watching the work of Eve and her cohort bring the guilty to justice.
Much of my joy in the series is not just in the engaging mysteries, but in the characters that surround Dallas. Dallas and her husband have built a seemingly unshakable marriage, and the ties that bind them so beautifully continue to deepen and mature. I adore how supportive they are of each other, and the care that they take of each other's hearts. Dallas' strong relationship with her homicide partner Delia Peabody is a fantastic demonstration of camaraderie and caring. We don't see as many of the cast of favorites around Dallas this time as we do in other books, again testifying to how Robb manages to keep every book different despite the more than twenty-five years of publishing this series.
The In Death books have been become such a comfort series for me. Characters and bonds of found family that I love, strong modeling of supportive relationships and capable women, and entertaining police drama interweave to provide a series that keeps me eagerly returning again and again. Robb's FORGOTTEN IN DEATH brings us beloved characters with fresh and intriguing murders, to captivate hearts of new and return readers alike.
SUMMARY
The latest in the #1 New York Times bestselling series: Homicide detective Eve Dallas sifts through the wreckage of the past to find a killer.
The body was left in a dumpster like so much trash, the victim a woman of no fixed address, known for offering paper flowers in return for spare change—and for keeping the cops informed of any infractions she witnessed on the street. But the notebook where she scribbled her intel on litterers and other such offenders is nowhere to be found.

Then Eve is summoned away to a nearby building site to view more remains—in this case decades old, adorned with gold jewelry and fine clothing—unearthed by recent construction work. She isn't happy when she realizes that the scene of the crime belongs to her husband, Roarke—not that it should surprise her, since the Irish billionaire owns a good chunk of New York. Now Eve must enter a complex world of real estate development, family history, shady deals, and shocking secrets to find justice for two women whose lives were thrown away…
---
What do you think about this review?
Comments
No comments posted.

Registered users may leave comments.
Log in or register now!