"Charlie and Diesel explore family history and help identify the skeleton Diesel uncovers..."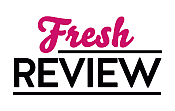 Reviewed by Ruth Castleberry
Posted September 1, 2021

Mystery Pet Lovers | Mystery Private Eye | Mystery Cozy
An unexpected inheritance surprises Charlie Harris and introduces him to new information about his family along with a couple of new relatives. In WHAT THE CAT DRAGGED IN by Miranda James, the 14th Cat in the Stacks Mystery, Charlie discovers his grandfather only leased the family farm to Martin Hale, and now that Martin died, the house and property pass on to Charlie.
When Charlie and Diesel, his Maine Coon cat, visit the farmhouse for the first time in over 40 years, Diesel finds a skull in the attic that leads Charlie to locate the rest of the skeleton in an old wardrobe. Charlie's son, Sean, also the lawyer for the estate, joins Charlie at the farmhouse to meet with Sheriff's Deputy Kanesha Berry, who is also the daughter of Charlie's housekeeper Azalea.
Knowing Charlie's penchant for sleuthing on his own, Kanesha warns him to keep out of her investigation. Unfortunately, several individuals manage to pull him into things since the mistaken impression of the property's ownership creates problems. First, Hale's grandchildren believe the property is theirs to sell. Second, a couple of farmers who lease land from Hale want to know if they can purchase the acreage they farm or keep their current lease. Finally, a local developer approaches Charlie to declare his interest in the property.
As Charlie begins to explore his family history, he finds that three women may be potential prospects for the unidentified skeleton he found. After a storm, deputies find Hale's grandson dead on the property, along with signs that he was living in a small room in the farmhouse. When Alissa, Hale's granddaughter, comes to Athena to identify her brother, she stays with Charlie. With information from Charlie, authorities identify the woman's body, and that information leads to the discovery of new cousins for Charlie.
Reading the details of Charlie and Diesel's latest adventure is a pure delight. Catching up with Azalea, Charlie's children and grandchildren, Ramses – Diesel's kitten playmate, and all the rest of Charlie's friends, neighbors, and colleagues make WHAT THE CAT DRAGGED IN an engaging and informative read.
SUMMARY
When Charlie inherits a house from his grandfather, he and his cat Diesel discover some old bones that lead to a shocking new mystery in this latest installment in the New York Times bestselling Cat in the Stacks Mysteries.

This is the fourteenth book in the New York Times bestselling Cat in the Stacks Mysteries.
---
What do you think about this review?
Comments
No comments posted.

Registered users may leave comments.
Log in or register now!