"Millennials, take note - Caroline B. Cooney is back! "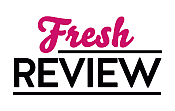 Reviewed by Laura Mueller
Posted August 19, 2021

If you grew up in the 1990s, it is more likely than not that you read THE FACE ON THE MILK CARTON by Caroline B. Cooney and may or may not have been afraid of finding your own face on a milk carton at some point. Now that you're older, your fears have probably shifted in other directions – maybe you worry about aging parents or grandparents exhibiting signs of dementia. THE GRANDMOTHER PLOT introduces us to Middletown, Connecticut, a small and safe community where nothing untoward happens, and the Middletown Memory Care facility offers support for dementia patients in their later years. Freddy and Laura have become friendly acquaintances as both frequently visit their loved ones at MMC. But all is not as it seems in quiet, safe Middletown, where each day isn't significantly different from the last. When a white Toyota shows up cruising around town, Freddy finds himself on the run trying to escape his past and a man known as the Leper. In her flashes of lucidity, Grandma has alerted Freddy that a "meany beany" is in her midst, but doesn't have any other details to offer. And now, a resident of Middletown Memory Care has been murdered! Can Freddy and Laura keep their own loved ones safe, while at the same time making sure their pasts don't catch up with them in the meantime?
Caroline B. Cooney drives THE GRANDMOTHER PLOT forward with the strongly-developed dual main characters of Freddy and Laura. Readers will delight in getting to know each of these two. Freddy is a lampworker who makes beautiful glass beads that could be described as tiny works of art. Laura is an unassuming organist with an unusual love for smashed brass. But both have pasts they'd like to escape and secrets they'd prefer to stay buried. You may not always like or agree with Freddy and Laura or their choices, but you'll definitely get to know them and understand their motivations. Solving the MMC murder isn't the only task at hand for Freddy or Laura, and Cooney effectively weaves several subplots into the overall storyline to tell a tale that will have you turning the pages as you near its end. Some may feel a bit frustrated that several loose ends remain untied, leaving you with more questions than answers at the novel's conclusion. The ending sneaks up on you a bit abruptly, and it is unclear whether this is an attempt at opening the door for the story to continue in future novels.
If you want to revisit a familiar author exploring a new topic, THE GRANDMOTHER PLOT by Caroline B. Cooney is a great choice for your next read. This short but complex read pulls back the curtain on the nightmare of being resigned to care out of your control with a mind that can be its own worst enemy and asks – when your chips are down, who can you trust? What lengths would you go to for your family? Can you ever outrun your past to live the future you desire?
SUMMARY
An unforgettable new mystery from Caroline B. Cooney, international bestselling author of The Face on the Milk Carton
"Caroline B. Cooney is a master of taking a small, common moment—seeing a face on a milk carton, posting a harmless photo—and turning that moment into a thrilling story."—Jeff Abbott, New York Times bestselling author of Never Ask Me
Death isn't unexpected in a nursing home. But murder is.
Freddy leads a life of little responsibility. His mother is dead, his sisters are far-flung across the globe, and he can't quite work up enough motivation to find himself a girlfriend. Freddy has been forced to place his beloved grandmother, now deep in dementia, in a nursing home. Freddy visits her often, cherishing and also hating the time he spends with the grandmother he always adored, now a ghost of her former self.
When a fragile old woman already close to death is murdered in that nursing home, Freddy panics. His sources of income are iffy, as are his friends. He has to keep his grandmother safe, keep himself anonymous, and keep the police out of his life—or the complications could become deadly.
From international bestselling author of The Face on the Milk Carton Caroline B. Cooney, The Grandmother Plot is the story of a young man who can't seem to straighten out his life, his beloved grandmother, who can't seem to remembers hers, and the shadowy threat that hangs over them both.
---
What do you think about this review?
Comments
No comments posted.

Registered users may leave comments.
Log in or register now!