"Stranded in the Aleutian Islands, Fiona and Dean work to outsmart a killer and find his brother."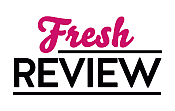 Reviewed by Rosie Bindra
Posted August 19, 2021

Romance Contemporary | Romance Suspense
After an emergency evacuation halted her expedition in the Aleutian Islands, archaeologist Fiona Carver is headed back to Chiksook Island in Alaska to finish her fieldwork. This time they have an interesting new addition to the team whom Fiona dubs Hot Bird Man, though she has a strict rule about never having a field fling. Plus, with all that she has to do as she tries to finish her work and recover some missing artifacts, Fiona doesn't have time for a man, no matter how hot.
Wildlife photographer Dean Slater will do anything to find his missing brother, even change his name and give fake credentials to get onto Fiona's team so that he can search for his fraternal twin. Seeing how Fiona is his brother's girlfriend and knows the island better than anyone else, Dean knows he's going to need Fiona's help. What he can't figure out is why she doesn't seem bothered by his brother's disappearance at all or why he feels this unexplainable pull towards her.
When Fiona and Dean become stranded on the island, the hunt for Dean's brother has to take a backseat to their own fight for survival. Someone doesn't want them to survive their trip and will do anything to make sure they don't leave alive.
Wow! As soon as I read the synopsis for Rachel Grant's DANGEROUS GROUND, I was hooked. I obviously became a little too excited because I didn't pay enough attention to the series title. I went in thinking it was the usual first couple start of the series book and each addition to the series would have a different connected pair. Oh boy, was I wrong. As my e-reader showed me getting closer and closer to the end of the book, I kept getting a little more frantic. Then the dreaded last page came and I imagine my scream of denial could be heard for miles. I was completely invested in Fiona and Dean and their story not only ended without a resolution, but it also ended on a cliff-hanger! I was heartbroken and desperate for more.
DANGEROUS GROUND is an adrenaline-charged adventure with plenty of heart-pounding and stopping twists. Grant's knowledge of archeology shines through and lends to the authenticity of the story. I loved all the information she deftly weaved in, giving me a deeper appreciation for the book and the profession. If you are looking for a romantic suspense series that will hook you on every level, you will love this book. Even though Grant will leave you wanting much, much more, especially with that cliff-hanger, it's worth every page of the ride. DANGEROUS GROUND is one for the keeper shelves.
SUMMARY
In the remote and unpredictable Aleutians, danger comes without warning in an adrenaline rush of a novel by USA Today bestselling author Rachel Grant.
Archaeologist Fiona Carver has unfinished business in the Aleutian Islands. After an emergency evacuation cut her first expedition short, she's finally back. But time is not on her side as she races to finish documenting the remnants of a prehistoric village, recover missing artifacts, and track down missing volcanologist Dylan Slater.
Having bluffed his way onto Fiona's team with fake credentials, wildlife photographer Dean Slater is willing to risk more than federal prison to find his missing brother, but he needs Fiona's help. She knows the inhospitable terrain better than anyone.
When the two set out together on a perilous journey, it becomes more than a recovery mission. In their fight for survival, nature isn't the only threat. They aren't the only ones on the hunt. Mile by dangerous mile, someone is hunting them.
---
What do you think about this review?
Comments
No comments posted.

Registered users may leave comments.
Log in or register now!