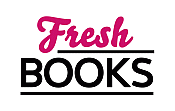 Spring for these books in March
"A delightfully brilliant story of murder and mayhem!"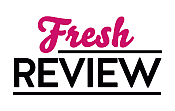 Reviewed by Karen Siddall
Posted August 5, 2021

Mystery Amateur Sleuth | Mystery Cozy
*Audiobook review*
Coopers Chase is an upscale retirement village near Fairhaven in the Kentish countryside. The site of a former convent, it is a beautiful, peaceful place until the owner/developer, Ian Ventham, announces he plans to expand operations. To the dismay of the Cooper Chase residents, these plans entail removing loads of old-growth trees and the Garden of Eternal Rest, the convent's hundred-plus-year-old cemetery.
As is the case with most retirement communities, there are various activities and clubs for the residents to enjoy and join. However, one such club, Japanese Opera, is not at all what it appears. With only four members, Elizabeth, Ron, Ibrahim, and Joyce, Japanese Opera is a cover for what they are really interested in: MURDER. Their club? The Thursday Murder Club. And when Ventham drops dead during a public confrontation over the removal of the convent sisters' graves, the Thursday Murder Club naturally investigates.
A founding but no longer active member of the club, Penny Gray, was a former police constable, and before retiring, she had compiled files for all the unsolved cases from her career. The friends of the Thursday Murder Club would meet each week to reexamine one of those case files for clues that may have been overlooked at the time of the original investigation. Penny, now confined to a bed in the Coopers Chase hospital wing in the advanced stages of Alzheimer's, has recently been replaced by Joyce, a retired nurse of 40 years who brings her own set of talents to the table. Assisting the club's effort, whether they want to or not, are Chief Inspector Chris Hudson, an older, experienced investigator with only his work to keep him company, and new-to-the-area Police Constable Donna de Freitas, who dearly wants off the boring and mundane and onto solving real crimes.
THE THURSDAY MURDER CLUB by Richard Osman is a delightfully brilliant story of murder and mayhem, not all of which is caused by the club's members. I laughed out loud many times as I followed their investigations. However, they are not bumbling, interfering busybodies. By far, they are clever people, in their eighties or so, dealing with the subsequent complications and realities of aging, though. While some of those things are sad, some are not, and in fact, are pretty funny when you get down to it. I felt like I knew these people.
In addition to the witty banter, the story is one of the most entertaining I've read in years. Richard Osman presents several potential culprits, and the Thursday Murder Club goes to work. If you're a mystery reader, you must get your hands on this book. THE THURSDAY MURDER CLUB will keep you wondering, tickle your funny bone, and hit you in all the feels.
And if you're an audiobook lover, THE THURSDAY MURDER CLUB audio version narrated by Lesley Manville was a joy as well. Her vocal characterizations were fabulous, making each character unique and bringing them alive.
SUMMARY
"Witty, endearing and greatly entertaining." —Wall Street Journal

"Don't trust anyone, including the four septuagenarian sleuths in Osman's own laugh-out-loud whodunit." —Parade

Four septuagenarians with a few tricks up their sleeves
A female cop with her first big case
A brutal murder
Welcome to...
THE THURSDAY MURDER CLUB

In a peaceful retirement village, four unlikely friends meet weekly in the Jigsaw Room to discuss unsolved crimes; together they call themselves the Thursday Murder Club.

When a local developer is found dead with a mysterious photograph left next to the body, the Thursday Murder Club suddenly find themselves in the middle of their first live case.

As the bodies begin to pile up, can our unorthodox but brilliant gang catch the killer, before it's too late?
---
What do you think about this review?
Comments
No comments posted.

Registered users may leave comments.
Log in or register now!