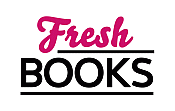 Fall into September books you'll love
"A young woman must face her past to finally find her future."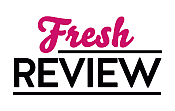 Reviewed by Karen Siddall
Posted August 5, 2021

Multicultural Asian | Women's Fiction
Alexa Thomas had just met the man of her dreams when life began to throw curveballs. Her mother is leaving her stepdad for a woman. Her Taiwanese half-sister, Hsu-Ling, calls to tell her their father, from whom Lexa has been estranged since she was 14, has just died. And that man of her dreams? He lives and works in San Francisco while Lexa calls New York City home.
As if this isn't enough, there's a will that stipulates if Lexa doesn't return to Taiwan to accept her inheritance, her entire Taiwanese family will lose their home where they've lived together for decades. Now Lexa must decide if she will go back to Taiwan and face her past and the woman who created the tragic rift between her and her natural father all those years ago.
THE TIGER MOM'S TALE was an absolutely absorbing story dealing with a young woman coming to grips with her past, overcoming the shadow it cast on her life, forgiveness, and second chances.
Lexa is a thoroughly modern woman who gets dealt some truly difficult life situations. With an American mother and Taiwanese father, she feels out of place in both parents' worlds. Not only has she had a lifetime of handling stereotypes of Asian heritage, but she was also seen as not Taiwanese enough when visiting her father. I thought this and her experiences with men who acted on their interpretations of how Asian women should behave disrespectful and eye-opening. I rooted for Lexa as she deftly handled these idiots with nerve and wit.
The flashbacks to her visits with her biological father and new family were compelling reading with glimpses into Taiwanese culture, full of interesting activities, local color, warm, joyous feelings until suddenly, they weren't. My dread slowly built as I approached the events where things went bad for the young Lexa as well as her adoring and adorable half-sister, Hsu-Ling. I could feel that teenager's shock, betrayal, sorrow, and I understood her undeserved, but still felt, embarrassment.
Back in current times, the plotline with Lexa's mother and her new love interest, Phoenix, and the impact this has on Lexa's family in New York was emotional as well. You couldn't help wanting Susan, Lexa's mother, to find happiness and yet wanting things for Greg, Lexa's stepfather, to work out, too. I hoped so much for Lexa's American half-sister, Maddie, to find peace in her life.
THE TIGER MOM'S TALE grabbed me from page one and never let me go. I highly recommend this book to fiction readers, especially those who like plucky, get-back-up-again female leads, stories set in New York City, and those with settings on less familiar terrain.
SUMMARY
"The Tiger Mom's Tale is a heartfelt, delightful read. Lyn Liao Butler's story of Taiwanese and American identity had me turning pages and laughing (and drooling over the delicious descriptions of food)."—Charles Yu, author of Interior Chinatown, winner of the 2020 National Book Award

When an American woman inherits the wealth of her Taiwanese family, she travels to confront them about their betrayals of the past in this stunning debut by Lyn Liao Butler.

Lexa Thomas has never quite fit in. Having grown up in a family of blondes while more closely resembling Constance Wu, she's neither white enough nor Asian enough. Visiting her father in Taiwan as a child, Lexa thought she'd finally found a place where she belonged. But that was years ago, and even there, some never truly considered her to be a part of the family.

When her estranged father dies unexpectedly, leaving the fate of his Taiwanese family in Lexa's hands, she is faced with the choice to return to Taiwan and claim her place in her heritage . . . or leave her Taiwanese family to lose their home for good. Armed with the advice of two half-sisters (one American and the other Taiwanese, who can't stand each other), a mother who has reevaluated her sexuality, a man whose kisses make her walk into walls, and her self-deprecating humor, Lexa finds the courage to leave the comfort of New York City to finally confront the person who drove her away all those decades ago.

With fond memories of eating through food markets in Taiwan and forming a bond with a sister she never knew she had, Lexa unravels the truth of that last fateful summer and realizes she must stand up for herself and open her heart to forgiveness, or allow the repercussions of her family's choices to forever dictate the path of her life
---
What do you think about this review?
Comments
No comments posted.

Registered users may leave comments.
Log in or register now!