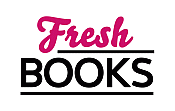 Best reads in December
"Maggie D'Arcy's second outing is every bit as exciting, complex, and moody as "The Mountains Wild.""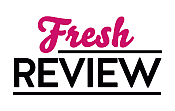 Reviewed by Karen Siddall
Posted July 29, 2021

Mystery Private Eye | Mystery Police Procedural
Days before a much-anticipated trip to Ireland with her daughter, Lilly, to spend time with her long-distance love, Conor, and his own teenage son, Adrien, Long Island police detective Maggie D'Arcy and her partner, Dave Milich, catch the call of a dead body at a marina on the South Shore. The male victim had been shot at close range at some point during the evening before. Neither a wallet nor other identification is found on the body. It looks like a straightforward robbery/homicide, except there are no signs of a struggle or confrontation. Later, when the man's rental vehicle turns up, they learn he was an Irish National with no known ties to the exclusive community where he was found nor any obvious reason for being at the marina at that time of night. And during the medical examiner's look at the body, it is discovered he has extensive scarring from long knife cuts on his back.
The Bay Shore location of the marina borders the gated community where the county district attorney resides and, that alone garners a lot of media coverage. The well-heeled residents are alarmed that the murder could be connected to recent MS13 gang activity slowly making its way north from DC. With his re-election campaign underway, DA Jay Cooney is closely watching the case's progress, and he's no fan of Maggie's nor she of him.
Maggie and Dave follow what leads they can, making slow but steady in-roads on determining why the victim, Gabriel Treacy, was in town and on the beach that night, but they still have more questions than answers when the decision about Maggie's vacation must be made. Believing that some of the answers may actually be found in Ireland, Maggie is given the go-ahead to turn over the local investigation to Dave and the team, head off on her vacation, but take up her questions with the Garda Síochána (Ireland's national police service.)
Maggie's reunion with Conor is wonderful, but the needs of her investigation intrude on their precious time together. Lilly is especially irritated by her mother's "working holiday." Still, when they end up at Conor's family farm during lambing season, the whole trip takes on a glow for the troubled teenager. Unfortunately, when DA Cooney back in Long Island throws a fit about Maggie being allowed to take her vacation while this one murder investigation was still ongoing, she's ordered home.
The trip, however, was not a waste as far as the Treacy murder investigation goes. Maggie, along with Garda members Senior Investigator Roly Byrne, Detective Sergeant Katya Grzeskiewicz (Griz), and Detective Sergeant Peter Mooney, uncovers clues to why Gabriel Treacy may have been in New York. In addition, they discover another murder, disguised as a home-burglary-gone-wrong, which appears to be related to the Long Island case and proves they're on the right track. Not only that, information comes to light that links both murders to someone back home in Long Island.
A DISTANT GRAVE is the second novel in author Sarah Stewart Taylor's mystery series featuring Maggie D'Arcy. I enjoyed the first book, THE MOUNTAINS WILD very much and was glad to pick up Maggie's new case and learn all that had gone on since I closed that last final page. A tragedy with Lilly's father had deeply affected the small family. In addition to the police investigation, I could really feel Maggie's struggle to get her daughter back on the road to normal life and protect her from further harm. There are several anxiety-producing moments involving the daughter that ratcheted up my emotions in the story.
The Irish contingent in the series, love-interest Conor and the Garda investigators provided some of my favorite chapters. I enjoy seeing the investigators as they get down to business while still creating such true-to-life comradery. Conor and his large family are fun, interesting, and just a lovely bunch of characters. However, I felt disappointed right along with Maggie, Conor, Lilly, and Adrien when Maggie was ordered home, and the interlude in Ireland was cut short. Maggie's dilemma about pursuing the relationship with Conor is one to which many readers may relate. If the relationship is to work, someone may have to sacrifice a life they've built to be with the other.
I loved that the mystery involved was complex yet easy to keep straight. There were several routes for investigators to follow but not too many suspects to confuse the reader. As with the previous book, there are scenes from the past interspersed with the action of the present-day case. These momentary glimpses give different perspectives and slowly build how the characters got to the point they are today. Again, very effective, and I was totally engaged as the story unfolded.
Overall, I thought the book was a smart mystery with great characters following up from where book one left off. The comparison of the series to the work of Tana French is fair; however, I think Taylor's cast of characters is much more likable. I recommend A DISTANT GRAVE to readers who enjoyed the first book in the series and those who liked Tana French's Dublin Murder Squad series for setting, tone, moodiness, and case complexity.
SUMMARY
In the follow up to the critically acclaimed The Mountains Wild, Detective Maggie D'arcy tackles another intricate case that bridges Long Island and Ireland.

Long Island homicide detective Maggie D'arcy and her teenage daughter, Lilly, are still recovering from the events of last fall when a strange new case demands Maggie's attention. The body of an unidentified Irish national turns up in a wealthy Long Island beach community and with little to go on but the scars on his back, Maggie once again teams up with Garda detectives in Ireland to find out who the man was and what he was doing on Long Island. The strands of the mystery take Maggie to a quiet village in rural County Clare that's full of secrets and introduce her to the world of humanitarian aid workers half a world away. And as she gets closer to the truth about the murder, what she learns leads her back to her home turf and into range of a dangerous and determined killer who will do anything to keep the victim's story hidden forever.

With the lyrical prose, deeply drawn characters, and atmospheric setting that put The Mountains Wild on multiple best of the year lists, Sarah Stewart Taylor delivers another gripping mystery novel about family, survival, and the meaning of home.
---
What do you think about this review?
Comments
No comments posted.

Registered users may leave comments.
Log in or register now!