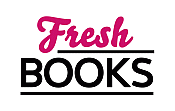 Fall into October Best Books
"Welcome Back to Booktown!"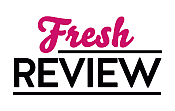 Reviewed by Alison Ellis
Posted July 29, 2021

Mystery Cozy | Mystery Private Eye
Tricia Miles has been asked for her hand in marriage not once, but twice in the last fifteen minutes. Once by Marshall Chambers, her current boyfriend, and shortly after by her ex-boyfriend and frenemy, Chief Grant Baker. She didn't say no to Marshall, but she didn't say yes either, and Grant's proposal was preposterous to Tricia. They barely get along. While telling Grant this, they hear an accident on Main Street in Booktown and see a truck racing through town. Running to see if anyone needs help, they discover Marshall was the victim of a tragic hit and run. As Tricia finds solace in walking her sister's dog, the same truck seems to be targeting her and barely misses hitting her. The next day, things go from bad to worse when a federal marshal shows up at Tricia's door to start asking questions about Marshall and it is revealed that he has been in the Witness Protection Program. Shaken to her core after finding out everything she thought she knew about Marshall was a lie, Tricia vows to get answers. Answers to who Marshall really was and was his killer from his past life or current life. As the clues start to fall into place, Tricia realizes she may not make it out alive if the truth is revealed.
A DEADLY DELETION is a jaw-dropping whodunit that will leave fans of the long-running Booktown Mystery series in utter shock. And as this is the fifteenth book in the series, I will go out on a ledge and say the best one yet. I have followed Tricia's adventures from book one, MURDER IS BINDING, and let me tell you, I was completely thrown by the ending in this installment.
One of the many things I love about this series is the concept of Booktown itself. Is there anywhere more perfect for us bibliophiles to want to live? A town centered around bookshops is perfect in and of itself, but added to that is the cozy, small town New Hampshire setting that makes it of those series that you anxiously await release day so you can catch up with old friends. The supporting characters, Tricia's sister, her shop employees, and extended family are all so important to this series, and each has their own subplots which makes these books even more enjoyable and engaging. A DEADLY DELETION can be read as a standalone, but I always recommend starting at the beginning to get the full effect of the storytelling talent that Lorna Barrett has perfected with this series.
SUMMARY
A murder leads to a string of shocking revelations for bookstore owner Tricia Miles in the latest entry to Lorna Barrett's New York Times bestselling Booktown series.

Tricia Miles has just received a second marriage proposal within fifteen minutes. The first was from her friend with benefits, Marshall Chambers, and the second from her ex-lover, police chief Grant Baker. Tricia's got some serious thinking to do.

She's still weighing her options when she hears the sound of an engine roaring down Main Street. It's a big white pickup truck that aims for and hits Marshall as he's walking back to his apartment. Tragically, he's killed, leaving Tricia feeling bereft and guilty. She retreats to her sister, Angelica's, apartment to wait for Baker to update her on what happened. While there, Tricia takes Angelica's dog out for a comfort call behind the building, and the same white pickup roars up the alley and just misses hitting Tricia.

Still shaken by that news, Tricia returns to Haven't Got a Clue and is met by federal marshal Kirby, who tells her that Marshall had been in the Federal Witness Protection Program. Everything Marshall told Tricia was a lie—in particular, that he was a widower. Was his death an act of revenge?

Tricia's on the hunt for a killer, and it seems like she might be next on the list.
---
What do you think about this review?
Comments
No comments posted.

Registered users may leave comments.
Log in or register now!