"An amazing visit to the world of dragons."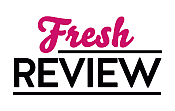 Reviewed by Annetta Sweetko
Posted July 22, 2021

The second offering of author Donna Grant's Dragon Kings series, DRAGON MINE, will be one of the ones that many fans have looked forward to. Though it is Vaughn's and Eurwen's story, there are a lot of past and future happenings here. Eurwen is the daughter of Con and Rhi as well as the mate Vaughn has been searching for for years.
The twin children of Con and Rhi are the leaders of Zora, in the dimension that has been the home of the Dragon Kings dragons for many, many years. In disagreement with her brother, Brandr, Eurwen has opened a portal in hopes that her parents come. Vaughn is the surprise visitor, and though she would love nothing more than be his mate, Zora is her home and Earth is his. How can it be?
When danger comes to their world by a mysterious foe - the twins must learn to work with Kings or lose everything they have worked so hard to build.
DRAGON MINE will have readers breathless with anticipation, teary-eyed, and completely lost in this amazing world. Ms. Grant spins a story in a way that draws readers right along and though it is paranormal it feels real and right. Vaughn and Eurwen's history unfolds and their romance might be a bit rocky but nonetheless exactly what you expect for a dragon king and his "queen."
Fans get to have a better look at the dynamics of this world that was only recently introduced to us and watch as the Kings and the twins learn to deal with one another, earning the trust that is needed to face the danger.
I must add a word of warning for fans - please set aside time for reading and grab a box of tissues as there is more than one moment that will strike with a sweetness that will certainly bring tears. I cannot say what those moments might be - well just a hint and not in order - there is a ceremony, dragons flying and a family reunited. What more can you ask for? We certainly don't want DRAGON MINE to be the last time we visit this awesome world.
SUMMARY
I am hers, and she is mine…
Vaughn has spent eons searching for the woman who captured his heart, only to be disappointed time and again. Sure, he sees her in his dreams. May get to touch and hold her. But it's not the same. As the emptiness inside him grows, he jumps at the chance for a distraction. Setting his eyes on the dragons again in Zora is a balm, but it can't compare to once again coming face-to-face with the gorgeous beauty who holds a piece of his soul.
With responsibilities comes sacrifice...
Eurwen has never known anything but the burden and joy of ruling the dragons. But unlike her twin, she's always been curious about Earth and the Kings and felt as if something were missing from her life. When her reunion with her parents brings an unexpected surprise, she can't help but give in to the pleasure that Vaughn offers. Still, her loyalty lies with her realm, and the hurdles in their way to happiness seem insurmountable—especially with a new and unknown foe seeking to destroy them.
Trust doesn't come easily, but love conquers all. And no amount of time or space can keep those who belong together apart.
---
What do you think about this review?
Comments
No comments posted.

Registered users may leave comments.
Log in or register now!