"Memorable story filled with past secrets resonating today!"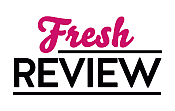 Reviewed by Evie Harris
Posted July 12, 2021

Women's Fiction Time Slip | Women's Fiction Contemporary
The year is 1943 and readers are transported to Rome where we meet Isabella, an atelier, and Mia. They dealt with the war in their own ways. Mia by partying with the Nazis and Isabella by helping the priest at her church. The story moves to the present where Zara, a hospice nurse, is summoned home by her sister because her grandmother, Nonna, does not have much time left. This turns out to be only partly true. Nonna tasks Zara with emptying out her attic. She wants Zara to find a box that holds the secrets to her past. Is it possible these people are somehow connected?
The story moves seamlessly from the past to the present and they come together perfectly. The author skillfully brings to life the complex characters. In the carefully constructed and fascinating plot the past weighs heavily on the present. The journal is located, but raises more questions about Nonna's past. Will her secrets ever be revealed? THE WORDS WE WHISPER is a story that does not feel like fiction. This is a vibrant story that deals with heartbreak and losses while embracing the strength and power of family. Beautifully told, this book is well worth reading. Highly recommended.
SUMMARY
From the bestselling author of Honeysuckle Season comes a sweeping saga that interweaves the past and present in an epic tapestry of love, war, and loss.
As a hospice nurse, Zara Mitchell has already seen more death than most people will experience in a lifetime. So when her older sister asks her to help care for their ailing grandmother, Zara agrees—despite strained family relationships.
Though pale and tired, Nonna has lost none of her sharp mind. She's fixated on finding something long forgotten, and she immediately puts Zara to work cleaning out the attic. Unexpectedly, amid the tedium of sifting through knickknacks and heirlooms, Zara also reconnects with a man she's attracted to but whose complicated past makes romance seem impossible.
But then Zara finds what Nonna was looking for: a wooden chest, an emerald broach, a leather-bound journal. As she immerses herself in stories of heroism and loss set against the backdrop of war-torn Italy in 1943, Zara finds answers to questions she didn't know she had. And they change everything she thinks she knows about love, regret, and seizing the day.
---
What do you think about this review?
Comments
No comments posted.

Registered users may leave comments.
Log in or register now!