"The demigod Monkey lands in Wisconsin"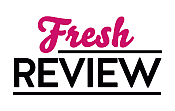 Reviewed by Clare O'Beara
Posted July 12, 2021

Romance Paranormal | Romance LGBTQ | Multicultural Asian
If you haven't read the earlier fun urban fantasy books about the were-geeks and their largely secret fight against demons in Wisconsin, you might want to read the first one at least, but then again, you can always jump in at WERE-GEEKS SAVE THE MIDDLE OF NOWHERE and feel just as energised, scared and confused as the main characters. Third in 'Were-Geeks Save The World', Walter Chen starts us off in Chinatown, helping his respected Aunt Sandra Chen as a young boy. She earmarks him for her successor as the keeper of a demigod's secrets.
If you have seen the story of Monkey, a demigod born from an egg on a mountaintop, destined to fall from his mischievous ways in Heaven to the Middle Kingdom, where he made the monk Tripitaka's life a comic misery along with Piggy, you know where we're going. By the time Walter is a busy screenwriter and character creator, he's learned some kung fu and figured out that he's gay. Then a Chinese elder gets him thrown out of the studios and he heads off to try to remake his film – and investment - in a cheap location. Nowhere, Wisconsin, is cheap because just recently a demon was poisoning the lake and staining the land. People think it was some kind of industrial accident. But Aunt Sandra's devotion to Monkey starts to gain a response in the magic-tainted air. Clear the way for demonic possession.
Bing Zhi Hao is a stuntman who was on the set of the original film, ready to play Red Wolf. He vanished in the meantime, devasting Walter, who quietly fancied the pants off him. (The casting couch does not occur.) When Bing shows up again, it's because in his new life he's one of the werewolves who have been fighting off the demons. With extra senses, he's sure something creepy is going on, and not just with all the rabid kangaroos invading the set.
I have to say, I loved the book to this point. I don't get the drawn-out explanation for how random characters from popular fiction become reality, but you can skip that part if you're like me, and just get on with the story. I enjoyed the character studies, the rationales and struggles, far more than in the previous instalment. We don't get the details of adapting to being a werewolf, possibly because that might feel repetitive. This story stays firmly with Walter and Bing, learning whether they can have a relationship and whether they can best a demigod and a demon. WERE-GEEKS SAVE THE MIDDLE OF NOWHERE is Kathy Lyons back on top form.
SUMMARY
Into every generation is born a really scary relative. In this case, it's Walter Chen's aunt, who puts the spirit of a Chinese chaos god into his body. At first he doesn't notice because he's focused on shooting his indie film in Nowhere, Wisconsin, but pretty soon he's doing amazing kung fu. Cool!
Bing Zhi Hao was Walter's lead actor and best friend until he disappeared to become a werewolf and save the world. Now he's back and trying to make amends… except his shy roommate isn't quiet anymore. In fact, he's downright scary.
Bing figures out the demigod is taking over Walter—body, mind, and soul. Soon the man Bing loves will be gone and chaos incarnate will be born on earth. He has to convince Walter to fight off the possession and return to the man he was. But what can he offer a god to convince him to remain a man?
---
What do you think about this review?
Comments
No comments posted.

Registered users may leave comments.
Log in or register now!