"Enchanting and magical cozy mystery"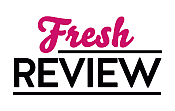 Reviewed by Debbie Wiley
Posted July 4, 2021

Mystery Amateur Sleuth | Mystery Cozy
The annual fundraiser for community outreach programs in the arts is approaching, and Courtney Kelly is creating two fairy gardens for the event. Her store, Open Your Imagination, focuses on creating fairy gardens and she has a wide selection of imaginative décor in her shop. Not only that, but she has her own real-life personal fairy companion named Fiona, who isn't visible to everyone. Unfortunately, not all is peaceful in Carmel, California. A lot of the turmoil surrounds Lana Lamar, who has a knack for infuriating people. Unfortunately, someone hates Lana enough to kill her and now Wanda Brownie is the prime suspect. Courtney is determined to clear Wanda's name… but who is the real killer when so many people disliked Lana?
The mystery in A GLIMMER OF A CLUE is intriguing, as there are red herrings aplenty. No one truly liked Lana and there are multiple suspects to choose from. Fiona's references to how Sherlock Holmes would have solved the crime are sheer delight and a bonus reference for this longtime Holmes fan! I love how Daryl Wood Gerber adds layers to the mystery as there is true depth to each and every character, leaving the reader guessing as to which one actually committed the murder.
I love the main characters in A GLIMMER OF A CLUE! Courtney and her best friend are such a hoot, but it's Fiona who steals the show! She's growing in her powers and her wisdom, and I love seeing her play with Pixie, Courtney's cat. I also love that we get to meet several other fairies and get a glimpse of their personalities.
A GLIMMER OF A CLUE is the second book in A Fairy Garden Mystery series and can easily be read as a standalone. Daryl Wood Gerber digs a bit more into the fairy classifications and hierarchy and I can't wait to meet more of the fairies that inhabit Daryl Wood Gerber's fascinating world! A GLIMMER OF A CLUE is an enchanting and delightful combination of the whimsical and the cozy mystery genre itself.
SUMMARY
Courtney Kelly has a shop full of delights, a cat named Pixie, a green thumb—and a magical touch when it comes to garden design. But in Carmel-by-the-Sea, things aren't all sweetness and fairy lights . . .

When Courtney's friend Wanda gets into a ponytail-pulling wrestling match in public with a nasty local art critic, Courtney stops the fight with the help of a garden hose. But Lana Lamar has a talent for escalating things and creating tension, which she succeeds in doing by threatening a lawsuit, getting into yet another scuffle—in the midst of an elegant fundraiser, no less—and lobbing insults around like pickleballs.

Next thing Courtney knows, Lana is on the floor, stabbed with a decorative letter opener from one of Courtney's fairy gardens, and Wanda is standing by asking "What have I done?" But the answer may not be as obvious as it seems, since Wanda is prone to sleepwalking and appears to be in a daze. Could she have risen from her nap and committed murder while unconscious? Or is the guilty party someone else Lana's ticked off, like her long-suffering husband? To find out, Courtney will have to dig up some dirt . . .

---
What do you think about this review?
Comments
No comments posted.

Registered users may leave comments.
Log in or register now!