"Another warm-hearted tale"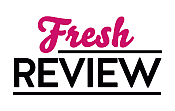 Reviewed by Helen Williams
Posted June 24, 2021

THE ENGAGEMENT ARRANGEMENT is the second book in A Boots and Bouquets Series about the Bellini sisters. Once again, Jaci Burton weaves a warm hearted tale about accidental love. When one of the Bellini sisters hates the idea of attending a wedding where her ex-husband and his new wife (her high school nemesis) will be in attendance she comes up with the idea of showing up with a fiance'. Her fake fiance' goes along with her plans because he has always had feelings for her. What happens when two people engage in a fake relationship when one of them has real feelings. Can a friendship survive?
Brenna Bellini has no desire to ever marry again. She is thrilled to be a bridesmaid in her friend's wedding until she discovers that her ex-husband's new wife (her high school nemesis) will also be in the wedding at her family's vineyard. Spending days in the company of her ex-husband and her nemesis will be no picnic. She does not want to deal with the snide comments about her still being single. So she comes up with the idea of a fake fiance'. She comes up with the perfect person to play the part. He is part of their family and they have known each other since they were teenagers.
Finn Nolan is more than happy to play the role of fiance' since he has had a thing for Brenna since he was 18, when he moved from Ireland to live with her family after the death of his mother. Since Finn has always had feelings for Brenna he sees this as the perfect opportunity to finally have Brenna look at him as more than a friend. But this fake engagement will quickly turn quite steamy when the sexy Irishman shows Brenna what he has to offer. But what happens when real feelings become obvious? Will it shatter a friendship and any chance of love because of THE ENGAGEMENT ARRANGEMENT?
Another wonderful, warm-hearted tale from Jaci Burton in A Boots and Bouquets Series. Looking forward to the final Bellini sister's story.
SUMMARY
What do you do when you catch feelings for your fake fiancé? From New York Times bestselling author Jaci Burton comes an accidentally-in-love romance sure to warm your heart.

Brenna Bellini will never get married again. She plans to live out her days as a happy, successful, single woman. When she's chosen to be a bridesmaid in her friend's wedding at the Bellini family vineyard, she's thrilled. That is, until she realizes who else is in the wedding party. Brenna's going to have to spend four days in the company of not only her ex-husband, but also her high school nemesis. She just knows the fact that she's single and alone is going to be rubbed in her face all weekend long. Well, not if Brenna can help it. She's going to find herself a fake fiancé.

Finn Nolan is thrilled to be offered the job. He's had it bad for Brenna ever since he came over from Ireland to live at the vineyard. After falling for Brenna from afar for years, this Irish cowboy is determined to show the woman of his dreams that he is her Mr. Right.

So what does a confirmed never-getting-married-again woman do when the man of her dreams unexpectedly lands right in front of her? Because for the first time, she might not be able to walk away. This time it might be forever.
---
What do you think about this review?
Comments
No comments posted.

Registered users may leave comments.
Log in or register now!