"Vibrant widow and supportive captain tumble into love"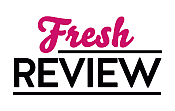 Reviewed by Make Kay
Posted June 24, 2021

A SCOT TO THE HEART is book two in the Desperately Seeking Duke series by author Caroline Linden. Linden has become an auto-buy author for me. She reliably brings her "A" game to historical romance, and I'm sure to enjoy any book she brings forth.
Captain Andrew St. James has been toiling away in the army to provide for his mother and several sisters, when he is summoned by the elderly Duchess of Carlyle. The current Duke is in uncertain health, and the Duchess has tracked down the several distant male relatives to inform them they might be inheriting. Drew is informed that he is the heir apparent, and the other man, a rascal featured in book one, ABOUT A ROGUE, is the heir presumptive. The Duchess informs the two men of their change in status, and urges them to start living in a manner that both befits their new status and also is more respectable. In this vein, she encourages each man to marry (can I just interject, ugh to the idea that a man needs a respectable wife to reform him).
Drew is a lovely and admirable man. He's so supportive of his family, and his love for his mother and sisters simply shines from the pages. He's strong and protective, but not a boor about his protective instincts. He utterly steps up for Ilsa, too, and I adore him for it. Hooray for Drew!
Ilsa Ramsey is the best friend of one of Drew's sisters. She's a widow who is finally getting her to live her life the way she has longed to. Her father was indulgent but largely absent. Her deceased husband hadn't really wanted a wife, but "rather an ornamental doll." I despise her husband from her recollections, and I'm so glad she is able to, in effect, dance on the jerk husband's grave by doing things like going to an oyster house (gasp, the scandal!) or going walking with her pony. Ilsa has her stuffy aunt living with her, sicced on her by her overprotective father, and that's another person I would like to strangle. Ilsa's zest for life is so vibrant and refreshing!
Ilsa and Drew are drawn to each other, but the intimacy of their romance deepens dramatically when Ilsa makes an impetuous decision in regard to her father. Drew nobly supports her despite what, to me, is her blind devotion to family and despite what is sure to be the Duchess of Carlyle's disapproval of the situation. There's some mystery in the second half of the book that adds some complexity and suspense to the story. Linden's A SCOT TO THE HEART brings a smile to my face and joy to my heart in these two delightful characters finding their heart's desire in each other.
SUMMARY
The second book in the clever, sexy Desperately Seeking Duke series from USA Today bestselling and RITA award–winning author Caroline Linden.
An Officer and a Scotsman
Captain Andrew St. James always knew he came from a noble family, but his branch grew far from the wealth and status. Nothing shocks him more than learning that he now stands as heir presumptive to his distant cousin the Duke of Carlyle. There is much for Drew to learn and adjust to—but first he goes home to Edinburgh, to tell his mother and three sisters of their startling good fortune.
A Lady and a Temptress
Ilsa Ramsay yearns for some adventure and fun, not another husband. When she discovers the handsome soldier who sweeps her off her feet for a rollicking dance is her friend's brother, soon to be an English duke, she tells herself he's not for her, no matter how tempting he is. But one impulsive kiss, then another, and another… says otherwise.
An Irresistible Attraction
Drew means to marry a respectable, dignified Englishwoman—a very proper future duchess. The spirited Ilsa is none of that. Still, when she's caught in a dangerous scandal, he leaps to her aid without hesitation. And neither family duty nor future obligation can make them ignore what's in both their hearts.
---
What do you think about this review?
Comments
No comments posted.

Registered users may leave comments.
Log in or register now!