"DEATH OF AN ITALIAN CHEF is nothing short of amazing!"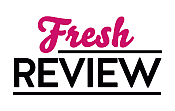 Reviewed by Annie Tegelan
Posted June 23, 2021

Mystery Cozy | Mystery Culinary
With fourteen books in the Hayley Powell Food and Cocktail series, Lee Hollis pens another fun and exciting story about an Italian chef who meets his demise far too early. When Chef Romeo suffers from a mild heart attack, he spends a few days in the hospital with Hayley's brother who is also recovering from gall bladder surgery. However, when Romeo suddenly dies from complications, Randy believes that he saw someone sneak into their room and do something to Romeo. Now it's time for Hayley to get to the bottom of this, but with this much at stake, what will happen if she doesn't find the killer?
This series is definitely my favorite series by Lee Hollis. I love the writing style as well as all of the characters. There's a good sense of pacing and tone, as well as plenty of twists and turns to keep the reader engaged.
I would highly recommend this series to any seasoned mystery reader or even newbies looking to try something new. DEATH OF AN ITALIAN CHEF is nothing short of amazing!
SUMMARY
The charming coastal town of Bar Harbor, Maine, has a fancy new Italian restaurant—and a nasty new murder . . .

As the food and cocktails columnist for the Island Times, it's Hayley Powell's job to stay on top of the latest eateries in town. Just in time for the summer tourist season, Chef Romeo, a successful restaurateur from New York City, has opened an establishment called—naturally—Romeo's. But between his over-the-top temperament and his no-holds-barred diet, Chef Romeo may not live through the grand opening.

When the chef actually does suffer a mild heart attack, he ends up sharing a hospital room with Hayley's brother Randy, who's there for gall bladder surgery. Chef Romeo has tasted Hayley's cooking and asks her to take over his restaurant while he's laid up. But this temporary gig may turn permanent, after the chef dies from complications. Only thing is, Randy tells a different story. He might have been sedated, but Hayley's bro swears he saw someone come into their room and put Romeo out of his misery. Now it's up to Hayley to find the person who had no reservations about killing the chef . . .

Includes delectable recipes from Hayley's kitchen!


---
What do you think about this review?
Comments
No comments posted.

Registered users may leave comments.
Log in or register now!