"Yogi guru heals the heart and mind of her old flame and current nemesis"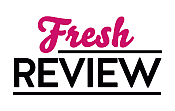 Reviewed by Make Kay
Posted June 23, 2021

Multicultural Indian | Romance Comedy
INCENSE AND SENSIBILITY is book number three in The Rajes series by the talented Sonali Dev. I have a confession to make at the outset. I don't like Jane Austen (please don't brandish your pitchfork at me!) I have not read Sense and Sensibility, so I can't tell you if there is much that is similar in Dev's tale as compared to Austen's story, other than the fact that there are 2 sisters and their mother in the Dashwood family in Dev's book, just like Austin's original Dashwoods. For those of you who are Austen fans, you may very well pick up small details that weren't evident to me. There is absolutely no need to be familiar with Jane Austen's work, however, to enjoy this charming and poignant love story.
Fans of Dev's work will be so happy to be immersed in the large and colorful world of the Raje family again. This loving and high achieving Indian-American family is full of vibrant characters that fairly leap off the page. They're honestly daunting to read about because they're so wildly successful! Yash Raje is California's first serious Indian gubernatorial candidate, and I love how Dev brings such fullness of diversity to the pages while showing the racism and schisms that our country is struggling with right now. Yash is shot while campaigning due to racial hatred, and his bodyguard is left in a coma by a concomitant gunshot injury as well. Dev deftly weaves in gun control issues to the story, bringing another very topical current issue into the narrative that brings further depth to the anguish that our beloved characters are struggling with. Yash has lived his life with extremely rigid control, the poor dear, and the trauma of being shot and the impending death of his bodyguard leave him paralyzed in anxiety, which clearly isn't going to work for him if he's to get back on the campaign trail.
Enter India Dashwood, one of Yash's sister's best friends. India is a yogi and also California's best stress management coach. Yash's sister sends Yash to see India to coach him through his panic attacks. Unbeknownst to the Raje family, India and Yash had a magical night of romance ten years ago. However, Yash ghosted India then because of his own dramatic personal hang-ups, and got involved in a fake relationship with a friend to keep his (overly-involved) family off his back. Both Yash and India think about the other as The One That Got Away. Oh my goodness, the angst that both Yash and India are each struggling with! Dev always puts her characters through a veritable ringer, and the agony is exquisite. India is dealing with some huge personal traumas as well, and watching both him and her try to navigate their issues independently while struggling closer to each other will break your heart.
I adore an angsty romance, and INCENSE AND SENSIBILITY has heartache in spades. This is a verrrrry slow burn romance, though, y,all. And it's extremely chaste too. INCENSE AND SENSIBILITY is a more gentle and understated romance than Dev's previous books. Readers should be forewarned that while the romance is complex and compelling, it's a slowly meandering path to their Happily Ever After. Dev's INCENSE AND SENSIBILITY explores current social justice issues, probes mental health, and brings together two previously thwarted lovers, all while entertaining and uplifting the reader.
SUMMARY
The author of Recipe for Persuasion—"not only one of the best but one of the bravest romance novelists working today" (Shelf Awareness)—adds an Indian American twist to Jane Austen's classic Sense and Sensibility in this delightful retelling that is a feast for the senses.
Yash Raje, California's first serious Indian gubernatorial candidate, has always known exactly what he wants—and how to use his privileged background to get it. He attributes his success to a simple mantra: control your feelings and you can control the world.
But when a hate-fueled incident at a rally critically injures his friend, Yash's easy life suddenly feels like a lie, his control an illusion. When he tries to get back on the campaign trail, he blacks out with panic.
Desperate to keep Yash's condition from leaking to the media, his family turns to the one person they trust—his sister's best friend, India Dashwood, California's foremost stress management coach. Raised by a family of yoga teachers, India has helped San Francisco's high strung overachievers for a decade without so much as altering her breath. But this man—with his boundless ambition, simmering intensity, and absolute faith in his political beliefs—is like no other. Yash has spent a lifetime repressing everything to succeed.
Including their one magical night ten years ago—a too brief, too bright passion that if rekindled threatens the life he's crafted for himself. Exposing the secrets might be the only way to save him but it's also guaranteed to destroy the dream he's willingly shouldered for his family and community . . . until now.
---
What do you think about this review?
Comments
No comments posted.

Registered users may leave comments.
Log in or register now!