"Legacy - What we are made of."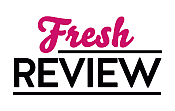 Reviewed by Bharti C
Posted June 21, 2021

Romance Suspense | Thriller | Women's Fiction Psychological
LEGACY is the story of Adriana Rizzo and her family's legacy. A legacy made up of equally good as well as bad parts of her whole family. Adriana Rizzo is a wellness, fitness video content creator in the story, following in the footsteps of her mother. While her mother left her small hometown back and moved to bigger, busier cities Adrian always yearned for her grandparents' small hometown. It is where she moves to for a summer following the terrible and gruesome first and last meeting with her father.
Once she is of age, independent, successful, and after her grandmother's passing, Adrian moves to her beloved hometown for good. She may have moved home however what follows her there is what the gruesome meeting with her father started more than a decade back.
She is successful professionally, has a great support system for friends and family. However, there is an unseen threat hanging over her head for a long time which comes to head once she is alone in her now-deceased grandparents' house. Will she let her legacy of bad blood destroy her or let the good win and give her power and a threat-free future?
I've read very few books by Nora Roberts and since I saw this I was curious to see how her standalones fare. LEGACY is a story that very much reminded me of the strong, women-centric, empowering stories I read by some other popular bestselling authors. That said what I like about LEGACY, is the fresh plot, the story line, the backdrop of the characters especially their profession, and how it plays a role in their personal lives. I would say the story line of LEGACY sure gave me a sense of how the central characters' life was entwined with their legacy in an intimate and unavoidable way.
I would read again and recommend LEGACY, especially if you like the old-school style of stories where the focus is on the characters. The characters pull your attention and there is no distraction or interference of what's happening in today's world.
Learn more about Legacy
SUMMARY
The #1 New York Times bestselling author presents a new novel of a mother and a daughter, of ambition and romance, and of a traumatic past reawakened by a terrifying threat…

Adrian Rizzo was seven when she met her father for the first time. That was the day he nearly killed her--before her mother, Lina, stepped in.

Soon after, Adrian was dropped off at her grandparents' house in Maryland, where she spent a long summer drinking lemonade, playing with dogs, making a new best friend--and developing the stirrings of a crush on her friend's ten-year-old brother. Lina, meanwhile, traveled the country promoting her fitness brand and turning it into a billion-dollar business. There was no point in dwelling on the past.

A decade later, Adrian has created her own line of yoga and workout videos, following in Lina's footsteps but intent on maintaining creative control. And she's just as cool-headed and ambitious as her mother. They aren't close, but they're cordial--as long as neither crosses the other.

But while Lina dismisses the death threats that Adrian starts getting as a routine part of her daughter's growing celebrity, Adrian can't help but find the vicious rhymes unsettling. Year after year, they keep arriving--the postmarks changing, but the menacing tone the same. They continue after she returns to Maryland and becomes reacquainted with Raylan, her childhood crush, all grown up and as gorgeously green-eyed as ever. Sometimes it even seems like the terrifying messages are indeed routine, like nothing will come of them. Until the murders start, and the escalation begins…
Excerpt
From Legacy, by Nora Roberts. Copyright ©2021 by the author; Reprinted with permission of St. Martin's Publishing Group
CHAPTER ONE
GEORGETOWN
The first time Adrian Rizzo met her father, he tried to kill her.
At seven, her world consisted primarily of movement. Most of the time she lived with her mother—and Mimi, who looked after them both—in New York. But sometimes they stayed in L.A. for a few weeks, or in Chicago or Miami.
In the summer, she got to visit with her grandparents in Maryland for at least two weeks. That, in her opinion, was the most fun because they had dogs and a big yard to play in, and a tire for a swing.
When they lived in Manhattan, she went to school, and that was fine. She got to take dance lessons, and do gymnastics, and that was way better than school.
When they traveled for her mother's work, Mimi homeschooled her because she had to be educated. Mimi made learning about the place where they stayed part of being educated. Since they were in DC for a whole month, part of school meant visiting the monuments, taking a White House tour, and going to the Smithsonian.
Sometimes she got to work with her mom, and she liked that a lot. Whenever she got to work in one of her mom's fitness videos, she had to learn a routine, like a cardio dance or yoga poses.
She liked learning; she liked dancing.
At five, she did a whole video with her mom geared toward kids and families. A yoga one because, after all, she was the baby in Yoga Baby, her mother's company.
It made her proud, and excited that her mother said they'd do another. Maybe when she was ten, to target that age group.
Her mom knew all about age groups and demographics and things like that. Adrian heard her talking about them with her manager and her producers.
Her mom knew plenty about fitness, too, and the mind-body connection, and nutrition, and meditation, and all sorts of things like that.
She didn't know how to cook—not like Popi and Nonna, who owned a restaurant. She didn't like to play games like Mimi—because she stayed really busy building her career.
She had a lot of meetings, and rehearsals, and planning sessions, and public appearances, and interviews.
Even at seven, Adrian understood Lina Rizzo didn't know a whole lot about being a mom.
Still, she didn't mind if Adrian played with her makeup—as long as she put everything back where it belonged. And she never got mad if they worked on a routine and Adrian made mistakes.
Best of all on this trip, instead of flying back to New York when her mom finished this video and all the interviews and meetings, they got to drive to visit her grandparents for a long weekend.
She had plans to try to negotiate that into a week, but for now she sat on the floor in the doorway and watched her mother work out another routine.
Lina had chosen this house for the month because it had a home gym with mirrored walls, something as essential to her as the number of bedrooms.
She did squats and lunges, knee lifts, burpees—Adrian knew all the names. And Lina talked to the mirror—her viewers—giving instructions, encouragement.
Now and then she said a bad word and started something over again.
Adrian thought her beautiful, like a sweaty princess, even though she didn't have her makeup on because there weren't any people or cameras. She had green eyes like Nonna and skin that looked like she bathed in the sun—even though she didn't. Her hair—pulled back in a scrunchie now—was like the chestnuts you could buy all warm and smelling good in a bag at Christmastime.
She was tall—not as tall as Popi—and Adrian hoped she would be, too, when she grew up.
She wore tight, tiny shorts and a sports bra—but she wouldn't wear anything that showed so much for videos or appearances because Lina said it wasn't classy.
Since she'd been raised to be mind-body-health conscious, Adrian knew her mom was fit, firm, and fabulous.
Muttering to herself, Lina walked over to make some notes on what Adrian knew was the outline for the video. This one would include three segments—cardio, strength training, and yoga—each thirty minutes, with a bonus fifteen-minute express section on total body.
Lina grabbed a towel to mop off her face and spotted her daughter.
"Crap, Adrian! You gave me a jolt. I didn't know you were there. Where's Mimi?"
"She's in the kitchen. We're going to have chicken and rice and asparagus for dinner."
"Great. Why don't you go give her a hand with that? I need a shower."
"How come you're mad?"
"I'm not mad."
"You were mad when you were talking on the phone with Harry. You yelled how you didn't tell anybody, especially some bad-word tabloid reporter."
Lina yanked the scrunchie out of her hair the way she did when she had a headache. "You shouldn't listen to private conversations."
"I didn't listen, I heard. Are you mad at Harry?"
Adrian really liked her mother's publicist. He snuck her little bags of M&M's or Skittles and told funny jokes.
"No, I'm not mad at Harry. Go help Mimi. Tell her I'll be down in about a half hour."
She was, too, mad, Adrian thought when her mother walked away. Maybe not at Harry, but at somebody, because she'd made a lot of mistakes when she'd practiced and said a lot of bad words.
Her mother hardly ever made mistakes.
Or maybe she just had a headache. Mimi said people sometimes got headaches if they worried too much.
Adrian got up from the floor. But since helping with dinner was boring, she went into the fitness room. She stood in front of the mirrors, a girl tall for her age with her curly hair—black as her grandfather's had once been—escaping a green scrunchie. Her eyes had too much gold in them to rate a true green like her mother's, but she kept hoping they'd change.
In her pink shorts and flowered T-shirt, she struck a pose. And turning on the music in her head, danced.
She loved her dance classes and gymnastics when they were in New York, but now she imagined not taking a class, but leading one.
She twirled, kicked, did a handspring, the splits. Cross-step, salsa, leap! Making it up as she went.
She amused herself for twenty minutes. The last innocent twenty minutes of her life.
Then someone pushed the buzzer on the front door. And kept pushing it.
It had an angry sound, and one she'd never forget.
She wasn't supposed to open the door herself, but that didn't mean she couldn't go see. So she wandered out to the living room, then the entranceway as Mimi marched in from the kitchen.
Mimi dried her hands on a bright red dishcloth as she hustled through. "For Pete's sake! Where's the fire?"
She rolled her deep brown eyes at Adrian, tucked the cloth in the waistband of her jeans.
A small woman with a powerful voice, she shouted, "Hold your damn horses!"
She knew Mimi was the same age as her mother because they'd gone to college together.
"What's your problem?" she snapped, then turned the lock and opened the door.
From where she stood, Adrian saw Mimi's expression go from irritated—like it got when Adrian didn't pick up her room—to scared.
And everything happened so fast.
Mimi tried to close the door again, but the man pushed it open, pushed her back. He was big, so much bigger than Mimi. He had a little beard with some gray in it, and more in his hair, like silver wings on the gold, but his face was all red like he'd been running. Adrian's first shock at seeing the big man shove Mimi froze her in place.
"Where the fuck is she?"
"She's not here. You can't barge in here like this. Get out. You get out now, Jon, or I'm calling the police."
"Lying bitch." He grabbed Mimi's arm, shook her. "Where is she? She thinks she can run her mouth, ruin my life?"
"Get your hands off me. You're drunk."
When she tried to pull away, he slapped her. The sound reverberated like a gunshot in Adrian's head, and she leapt forward.
"Don't you hit her! You leave her alone!"
"Adrian, you go upstairs. Go upstairs right now."
But temper up, Adrian balled her fists. "He has to go away!"
"For this?" the man snarled at Adrian. "For this she ruins my goddamn life? Doesn't look a thing like me. She must've been whoring around, and she's trying to pin the little bastard on me. Fuck that. Fuck her."
---
What do you think about this review?
Comments
No comments posted.

Registered users may leave comments.
Log in or register now!