"The energy of his mate frees him!"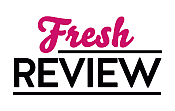 Reviewed by Annetta Sweetko
Posted June 16, 2021

In FURY OF PERSUASION the Scottish dragon warrior, Vyroth, has been imprisoned and tortured underground, with no energy and no hope. He needs to escape but only a miracle will work.
Nicole Biscayne is a salvage hunter whose life has never been easy but one fateful night turned her world upside down. Now in a Dragonkind prison, through no fault of her own, she finds herself at a crossroads and must decide. One way is to stay and continue to be used and abused or to help a warrior who would then help her escape. Easy choice? He's a dragon just as her kidnapper and abuser!
FURY OF PERSUASION is a fun, fascinating read. This action-packed offering is a return to author Coreene Callahan's Dragonfury world. Vyroth is a lightning dragon and Nicole is a high-energy female - someone the dragons need for their magic to survive - and they are true mates, which always adds a good hit of romance to a read. Nicole is a fighter and survivor, and even though she was afraid she took the chance of "feeding" Vyroth so they could escape the prison. Along the way, they partner up with a fellow dragon and the three of them escape, but what they don't realize is that danger will follow. Their prison keeper doesn't want to lose Nicole and will do whatever it takes to get her back. Vyroth, of course, will do whatever it takes to keep her and return them all home.
All is not well in this world, as is not unusual because someone else always wants more power and to be in control. The Scottish clan of dragon shifters return in full force to help one of their own and once the other prisoner returns home to find all his people gone, they bring him into the clan without question.
If you love a good Scottish brogue that belongs to a sexy, gentle dragon, a heroine with a lot of fight in her, a "family" that fights together and bad guys to be done away with then FURY OF PERSUASION is what you need.
SUMMARY
A match made in hell. A love fated to last the test of time.
Spying on the Archguard landed Scottish dragon-warrior Vyroth in serious trouble. Imprisoned deep underground, he needs a miracle to get out alive. One arrives when a woman with secrets enters his prison cell. Will she agree to set him free—or run when the going gets tough?
Salvage hunter, Nicole Biscayne has experienced her fair share of hardship and knows how to make tough decisions. But when life throws up another roadblock, landing her in a Dragonkind prison, destiny turns the screw, giving her an ultimatum—save one of the warriors she fears or remain a prisoner forever.
Can two lost souls find freedom together? Or will sinister forces intervene before true love finds its fairytale?
Excerpt
Cloaked by shadows, Vyroth stayed still as the door to his cell swung open. The gaping hole remained black, without movement or light, depriving him of details. He called on what remained of his magic. Weak, but coherent, his dragon half rose to the challenge.
His night vision sparked.
Not strongly.
Hardly at all.
Just enough to provide a blurry outline of a person in the dark. Small of stature. Light of frame. A new scent broke through the smell of water and must.
Crouched at the back of his platform, Vyroth's nostrils flared. The tang of orange, the sweetness of apples and—
Female.
The pit of his stomach dropped.
He inhaled again to make sure. Could be a trick of the mind. Could be the deprivation talking. Could be a sick trick designed by his captor, but… aye. Without a doubt. A female stood outside in the corridor.
Riveted to the harried shadow, he watched her pile things by the door. With a soft grunt, she grabbed what looked like a rope. A scraping sound broke over the rollicking river as she backed into the cell, dragging something. The lines became clear. Vyroth sucked in a breath. A small boat. She was slowing pulling a narrow canoe closer to the shoreline opposite him.
He ran his gaze over her.
Dark hair bound in a thick braid. Round arse pointed in his direction. He couldn't see her face, but… goddess. All that energy. Power sparkled in the electric blue aura surrounding her. Gorgeous color, vibrant and intense. Beauty personified. A high energy female so potent she made his skin prickle from five hundred feet away.
Ravaged by need, his dragon half rose to greet her.
Saliva pooled his mouth.
His muscles cramped.
Watching her work, Vyroth pushed to his feet.
Out of breath, chest rising and falling fast, she stopped when she cleared the frame. Dropping the rope, she skirted the canoe and checked the corridor. He knew it stood empty. She wanted to be sure, looking one way, then the other, before reaching for the door.
The heavy panel swung closed.
A second before the steel edges hit the frame, she softened its landing. A gentle bump, but no noise as she turned away, leaving the door unlocked.
Vyroth's mouth curved. Powerful. Smart. Beautiful, with her smooth skin, full mouth, and dark lashes. The desperate need to see the color of her eyes overwhelmed him. Unable to stop himself, he stepped out of the shadows.
Her head came up.
Light brown eyes collided with his over the surface of the water.
She stopped short. A slight tremor in her hands, she raked long bangs out of her eyes. "Vyroth?"
The tentativeness in her tone carried, clawing through him.
Christ. She was scared… with good reason. Given his condition, any female with half a brain would be. He needed to reassure her, quickly, before she turned tail and ran.
"Aye, lass," he said, smoothing his growl, keeping his voice gentle.
"I'm coming across, but…" she paused.
He held his breath. "But?"
"I have conditions."
Smart female. His desire for her grew by the second. "Tell me."
"You don't touch me."
"Tazleiah," he said, calling her braveheart in Dragonese. "I won't be able tae—"
"Until I say. You don't touch me until I say." She pushed the canoe forward. The bow slipped into the water. "I know you're hungry, and I'll feed you, but I have to control it."
Hands curled into fists, desperate for her to start paddling, he stared at her.
"Also," she said, piling on, threatening his control. "You take me with you when you break out. I won't stay here. I don't get left behind for any reason—understood?"
No hardship.
An easy to deal to make.
A high energy female was too valuable to leave behind. "Agreed."
At the stern, ready to launch, she looked at him across the expanse. "Back of the platform. On your knees, hands on the nape of your neck."
An accepted inmate position.
She'd seen far too many prison shows.
His mouth curved at the thought.
"Vyroth," she said, a warning in her tone.
Riveted onto the promise of her, his dragon half acquiesced, obeying without argument, unlocking his muscles, allowing him to move. Hunger out of control, dying to touch her, he knelt on rough stone. Gaze locked on her, he watched her settle into the stern seat and push away from the bank.
The paddle rose and fell.
Steady strokes.
Measured pace.
Water dripped off the end, splattering the gunnels, driving him crazy with each splashing slice of the paddle.
She paused mid-stroke, holding the wooden blade over the water.
Playing the game, he bowed his head and raised his arms. His hands found the back of his head. Chin tucked into his chest, Vyroth watched her from beneath his lashes, control so thin he knew he couldn't do what she asked. The second she landed on dry ground, his dragon would slip the leash and, without mercy, take control of her.
---
What do you think about this review?
Comments
No comments posted.

Registered users may leave comments.
Log in or register now!